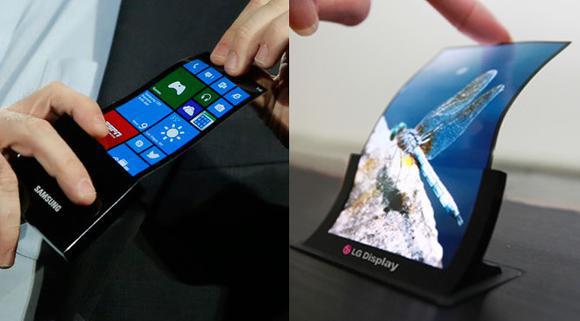 For years now, the technology rumor mill has speculated as to if and when Apple (NASDAQ:AAPL) would begin a broader migration of its products away from LCD and toward OLED displays. But if recent reports from South Korea are any indication, the Cupertino-based tech giant may have just taken its biggest step yet toward that transition.
According to leading South Korean news site Yonhap News, leading OLED producer Samsung (NASDAQOTH:SSNLF) Display just struck a deal worth an estimated $2.59 billion to supply roughly 100 million 5.5-inch OLED smartphone displays annually to Apple. The duration of the agreement is said to be "at least three years."
Assuming the report is accurate, it marks an enormous expansion of Apple's use of OLED technology. Up until now, Apple has only employed OLED displays in its Apple Watch, while choosing to stick with LCD for its remaining product lines, including iPhone and iPad.
Surprise!(?)
The deal shouldn't come as a surprise. Almost exactly one year ago, Samsung Display raised my eyebrows by forming a 200-person team whose reported goal was to focus exclusively on Apple's display needs.
What's more, this past November, the CFO of OLED specialist Universal Display Corporation (NASDAQ:OLED), Sidney Rosenblatt, reminded investors that Apple has been filing OLED patents for "six or seven years." And while Rosenblatt noted the capacity likely wouldn't be in the marketplace until at least 2017 to satisfy Apple's demand, he also asserted his belief that it's only a matter of...
More