Elliott wave analysis on usoil (2016-08-19)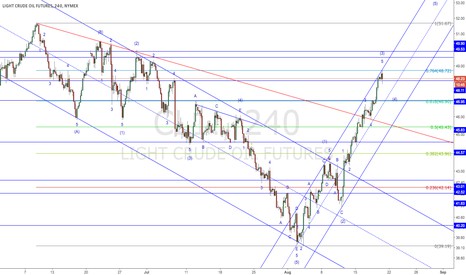 Oil might be in wave 4 correction now. Because wave 2 is a sharp correction, wave 4 is more likely a consolidation. No need to trade this wave.

The target of this correction might go to 46.9 (largest it can go and it might not touch) which is a good position I will join the long again.

Wait patiently for the correction to finish and join the bull trend again. For mid-long term please refer to this chart.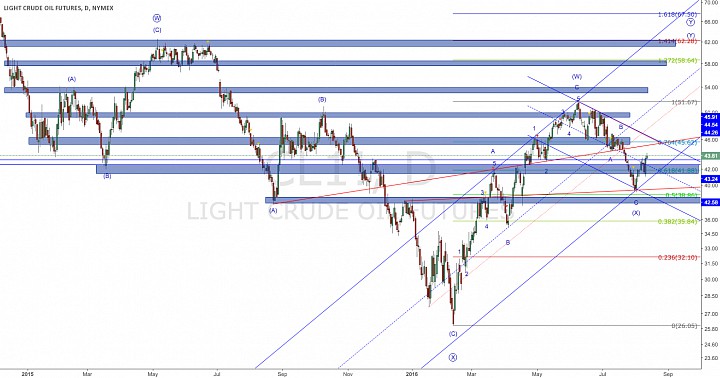 Good luck for everyone!