We're on the verge of a crisis

29 january 2015
We're on the verge of a crisis, bears warn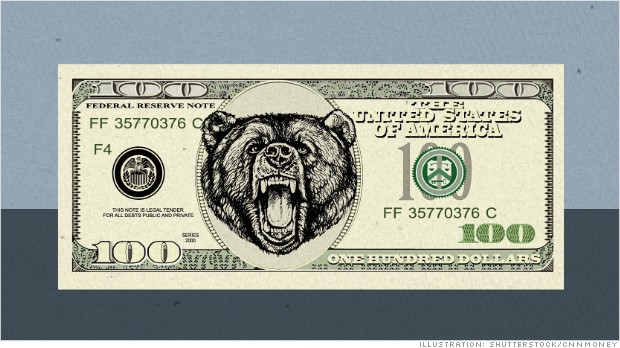 NEW YORK (CNNMoney)
Wall Street's bears are back in vogue.
After nearly six years of a surging U.S. stock market, investors are worried about how much longer it will last. Suddenly, the views of the negative Nancys are getting a lot of attention.
The bears build their case that a crisis is near on four factors: falling oil prices, stagnant wages, the "two-edged sword" of a strong US dollar and big trouble abroad.
"Earnings and economic activity are actually weakening, not strengthening," says James Abate, chief investment officer at Centre Asset Management, which manages over $8 billion. "The growth outlook, to us, is deteriorating."
Voting is over
Waiting for


the right answer