Last week, we noted that $USDCAD has broken above a key resistance trendline, which opened up the 1.2750-1.28 area. USD/CAD indeed extended the rally and eventually broke above that 1.28 target. After cracking 1.29, it found strong resistance and is retreating. However, in a bullish trend, we should anticipate support first at the 1.2750-1.28 area.

USD/CAD 4H Chart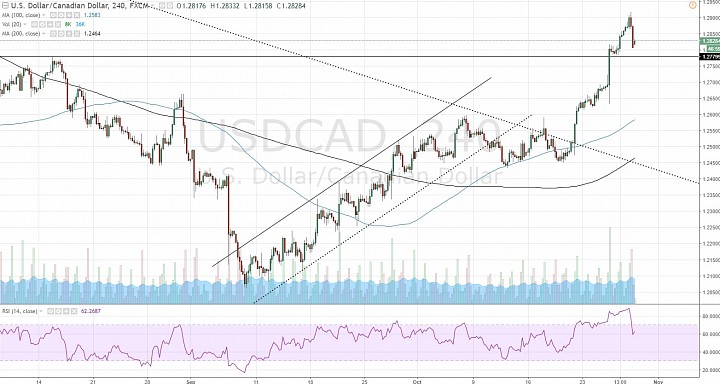 Bearish Correction:
- The 4H chart shows that USD/CAD has been bullish since September.
- As USD/CAD retreats from 1.29, we should respect this bullish trend.
- A previous resistance around 1.2750-1.28 should become support.
- I think the most bearish outlook we should have at this point is 1.2650, a key support/resistance pivot.
- We should also monitor the 4H RSI as it retreats and look for support when it is around 40.
- There is upside at least to the 1.2990-1.3030 area.