Since its the start of a new week, figure I should take a look at some longer-term charts. The
EUR/JPY is interesting to me because despite the generally upward trend the pair has exhibited it looks like momentum in this time-frame may be faltering.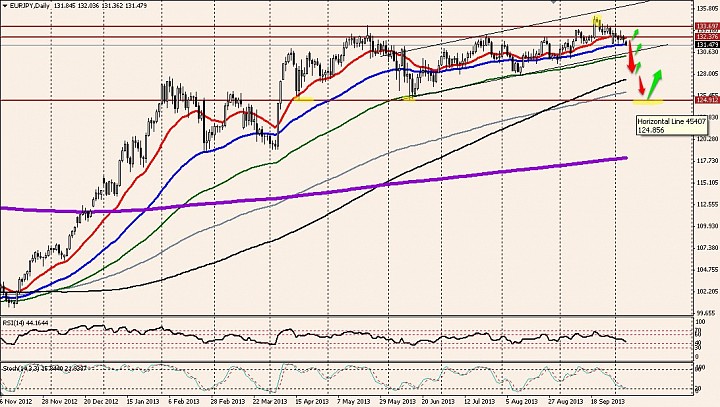 In the shorter-term we've had a counter-trend downmove, ever since the pair set a high at 134.95.

There's a chance that that retracement is all that's needed, but with markets continuing to show signs of risk aversion, more may come.

It's worth noting when a pair posts a new high but then falls back into the range it had been in, known as a false break-out. Here our potential range is between 133.70 and the 125 handle.

While there are certainly support areas approaching that could end the retracement, a further decline in global equities and especially the Nikkei 225 (which has a large bearing on JPY crosses) could mean a more sustained retracement - and at this point is my preferred scenario.
Here's the EUR/JPY in a 1HR chart, click to see most recent price action: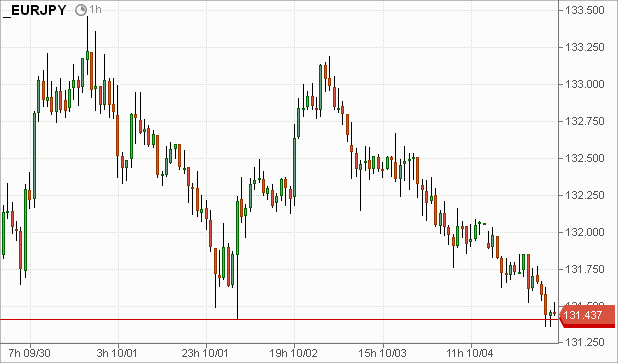 - Nick