Following the
better than expected Chinese PMI report
in the Asian session, the AUD has been a top performer in today's session.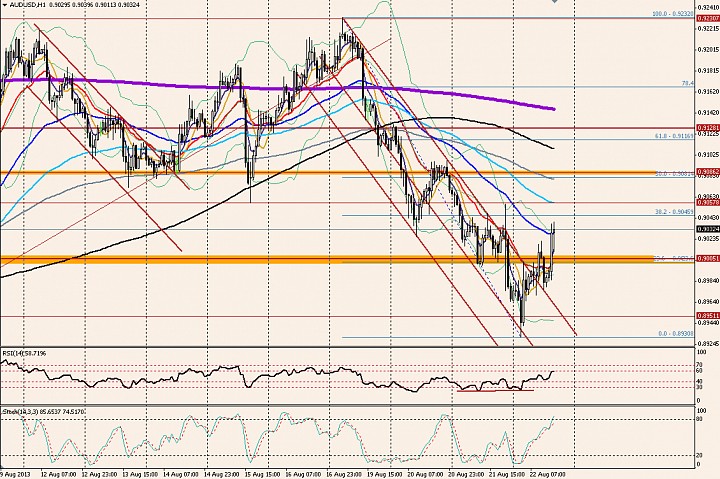 Is their more juice here?
It's tough to say, but the levels that spark my interest are the 0.9055 pivot, which is the high set in yesterday's session, along with the 0.9085 area which had been a level of support which now turns to resistance (and coincides with the 50% retrace of the downswing). If I'm bullish on this pair, then those areas can act as resistance or profit targets, however, if I'm bearish, then they could act as levels at which to enter to the downside. 
While the China data is a positive for Australia, we need further confirmation of growth stabilizing or accelerating there before that theme is a tailwind for the AUD. Therefore I am generally going to lean on the bearish side until the Aussie breaks some more important levels (such as 0.9070) that can be seen by the highlighted areas in this 4-hr view.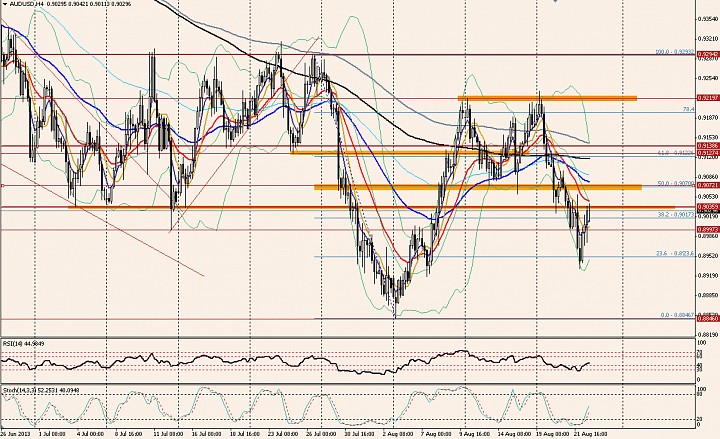 - Nick