A report portrays the CEO as an ineffective manager, and the numbers back up a gloomy reorganization scenario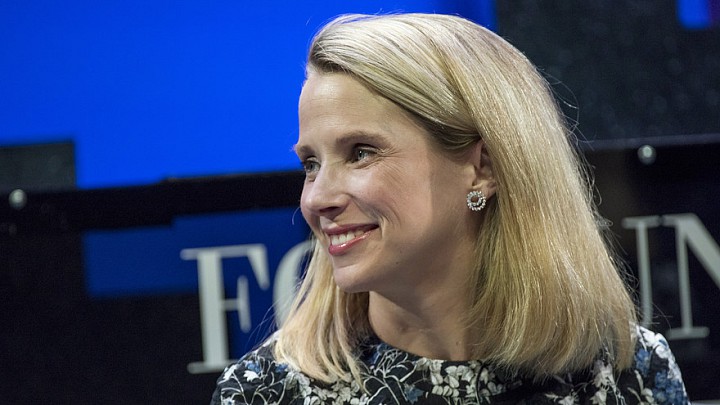 Bloomberg News/Landov
Yahoo CEO Marissa Mayer is probably less than thrilled with the unflattering portrait in Re/code's article published Monday.

A story in Re/code not only makes it appear that Chief Executive Officer Marissa Mayer's effort to turn around Yahoo has failed, but also that she doesn't know how to manage people.
According to this article by Kara Swisher, published Monday, Yahoo Inc.YHOO, +0.92% has hired consultant McKinsey & Co. to help Mayer and her executive team decide which units should get increased investment and which should be closed or sold.
Yahoo declined to comment for this article, and a spokesperson for McKinsey said the firm's policy was "not to talk about or comment on our client work."
Mayer was hired as Yahoo CEO, and joined the company's board of directors, on July 17, 2012. She had previously worked at Google (now a subsidiary of Alphabet Inc. GOOG, +0.47% ) as vice president of product search. Mayer is the fourth CEO of Yahoo in eight years.
"It's a bad sign that almost four years into a turnaround, you are hiring McKinsey to advise you on how to do a turnaround," said Eric Jackson, a managing director at New York-based Ader Investment Management. Last month Jackson published an article calling for the ouster of Mayer.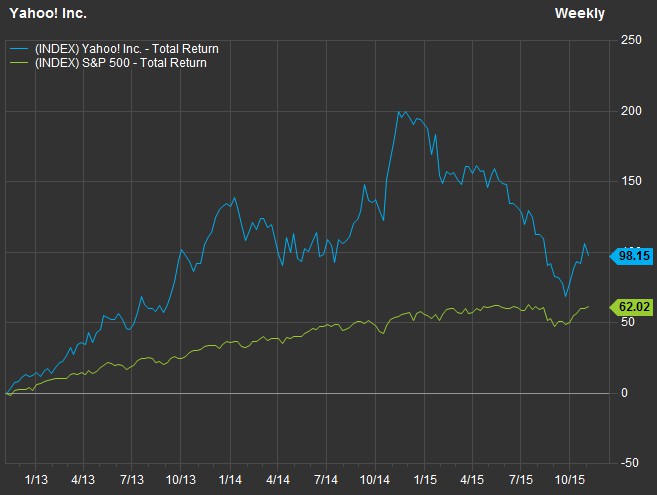 In an interview Monday, Jackson said hiring the consultant "doesn't inspire confidence that she knows what she is doing," adding that "typically consultants are hired by many companies as a way of passing the buck to someone else if things don't work out."
Then again, according to a transcript provided by FactSet of Yahoo's third-quarter 2014 earnings call, which took place on Oct. 21, 2014, Yahoo CFO Kenneth Goldman said the company had "engaged a top-tier management-consulting firm to help us achieve cost and structural efficiencies via benchmarking and implementing best practices."
Not a 'people person'?
The other major revelation in the Re/code article was that Mayer, "over the last month," had asked high-level Yahoo executives to make commitments to stay with the company for at least three years.
Mayer said during Yahoo's earnings conference call Oct. 20, according to a transcript provided by FactSet: "The design and changes in Yahoo's leadership team are the result of careful planning to achieve the necessary skills, passion and the ability to execute growth in our business."
The timing of Mayer's comment on the executive departures, along with Re/code's report, throws Mayer's skills as a personnel manager into question.
"If your boss comes to you and asks that, what are you going to say? No? People are going to be compelled to say 'yes' wether they want to say or not," Jackson said.
http://www.marketwatch.com/story/marissa-mayer-moves-closer-...