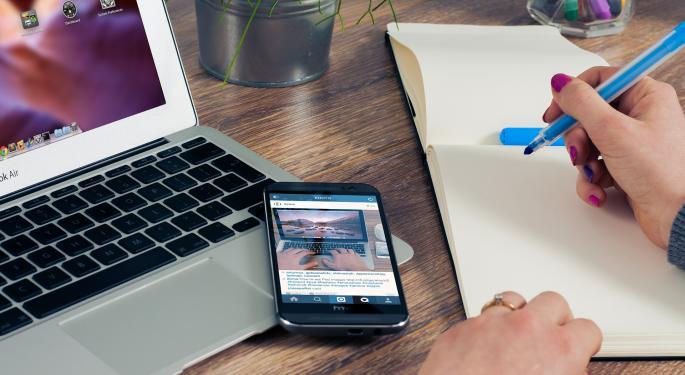 Heading into the Q2 earnings season, focus is now on expectations for the just-completed quarter and 2H, Citi's Mark May said in a report. He provided his take and expectations on the Internet names.
Google
Expectations of slightly negative search and YouTube checks have weighed on the stock and estimates. Analyst Mark May said, however, that this could prove to be an "over-reaction," with the checks suggesting only a modest decline and, more importantly, the consensus expectations already baking in a decline on an FX-neutral basis.
"While FX will likely weigh on forecasts, the short-term set-up may now be interesting, esp. as investors may be underestimating the positive impact of new search and video initiatives in 2H16 and CY17," May wrote.
Amazon
The company is likely to have benefited from continued solid ecommerce growth through Q2, while also continuing to widen its lead from other online retailers. "While it's challenging to track current trends at AWS, there is no reason to believe that secular growth there has abated, and AWS remains highly competitive despite investor concerns that surfaced in Q1," the analyst mentioned.
Related Link: Citi Research Explains The Cause For So Much Presidential Election Uncertainty
The only concern is a potentially higher capex in the near term on account of FC investments domestically and in India. May added, however, that these investments would boost mid- and long-term revenue growth and margins.
Facebook
The company continues to benefit from advertisers moving budgets to measurable and scaled channels, while also continuing to face many opportunities to monetize new platforms in the near-, mid-, and long-term.
FX-neutral ad revenue forecasts look conservative, May stated, while adding, "The company's efforts to expand video in the News Feed, better cater to intent-based advertisers like travel, monetization of Instagram, the expansion of FAN, and other initiatives should be tailwinds to growth for many quarters."
Netflix
The thesis on the company remains "largely intact" heading into 2H16, the Citi report stated. Most analyst expectations for 2H international sub growth and for 2H16 and CY16 profitability suggest a lack of confidence and direction. Thus, it may be difficult for the stock to outperform in the near term.
"That said, we see real long term value here, and some valuation exercises suggest investors are currently paying little for the company's international business," May noted.
GrubHub
During its Q1 earnings call, the company had indicated significant acceleration in revenue growth in April. The key drivers for that acceleration "appear sustainable and likely to have persisted through the remainder of Q2," May mentioned.
The accelerating revenue growth, margin expansion and high short interest have contributed to the recent run-up in shares. Despite this, GrubHub's business momentum, likelihood of a positive earnings revision, and reasonable valuation "will keep most people constructive heading into the Q2 report," the analyst added.
GoDaddy
May mentioned that the focus would be on whether bookings growth had stabilized, the extent to which the slowdown in bookings growth in Q1 had impacted revenue growth in Q2, and to what extent gross margin expansion would moderate.
"International growth, including in APAC, will also continue to need to play a bigger role. Generally speaking, we'd need to see these factors improve or the stock to trade lower to get more constructive," the Citi report said.
Yelp
The company has reported strong results for Q1, exhibiting strength in core Local Advertising revenue. This, along with renewed M&A talk following the deal between LinkedIn Corp LNKD and Microsoft Corporation MSFT and the appointment of Lanny Baker as CFO, have contributed to the stock's recent outperformance.
Despite the recent run-up, Yelp's business momentum and reasonable valuation "may keep most people constructive heading into the Q2 report," May mentioned. He added, however, that Yelp's guidance and the consensus expectations reflected a significant improvement in leverage, margins and profitability in 2H16, which creates a risk of negative earnings revisions.
Did you like this article? Could it have been improved? Please email feedback@benzinga.com to let us know!
Date
Firm
Action
From
To
Jun 2016
Goldman Sachs
Maintains
Buy
Jun 2016
Maxim Group
Maintains
Overweight
Apr 2016
SunTrust Robinson Humphrey
Maintains
Buy
© 2016 Benzinga.com. Benzinga does not provide investment advice. All rights reserved.