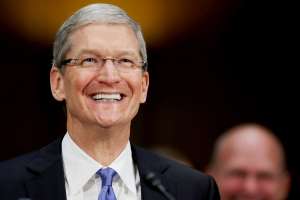 Investors might not know the difference between the different stock indexes, and while they may seem similar, they're actually quite different. The Dow Jones Industrial Average is made up of just 30 of the biggest companies in corporate America. By comparison, the S&P 500 is made up of 500 individual companies. The Dow is price-weighted, meaning the companies that carry the most weight in it are those with the highest price. Conversely, the S&P 500 is market-cap weighted, meaning the biggest companies by market capitalization carry the most weight.
In some sense, the Dow is a "who's who" of the stock market. It's the most commonly referred to index. Every couple of years, Dow Jones, the company that manages the index, makes a change by adding and kicking out a company or two. This time, it's iconic tech company Apple (AAPL) getting added to the Dow, and it's about time. At more than $700 billion, Apple is the biggest company in the world, and is almost twice as big as the next largest company Exxon Mobil (XOM). The stock getting booted from the average is AT&T (T), which is actually a surprise.
The move makes sense, as it was ridiculous that Apple was not included in the Dow. It's about as American a company as there is.