I looked at Friday's US Non-Farm Payroll report in some detail in my earlier post, but found this graphic floating around Twitter and its pretty interesting, showing the number of people are out of work due to bad weather in December and January.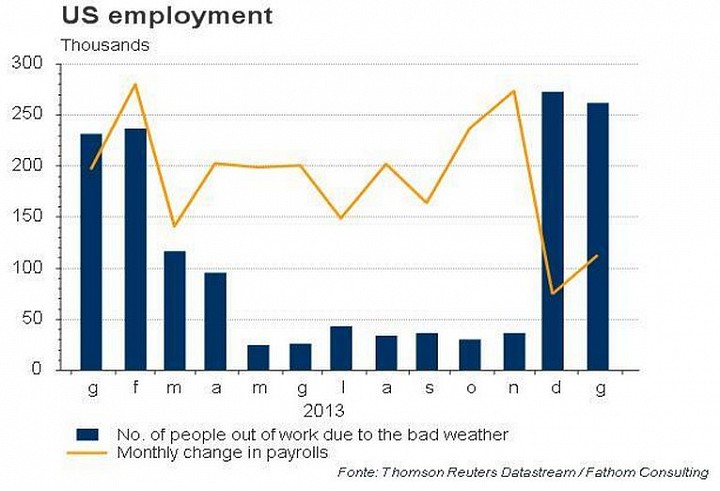 (hat tip and a thank you
https://twitter.com/cigolo/status/431794792364642304/photo/1
)

Looking at the chart above, its fair to say that the weather did have an impact on Dec and Jan NFP reports coming below expectations.

The question now is, will there be a bounce back to hiring in the spring?