The mood is upbeat in the US morning as stocks rally which is helping commodity currencies against the JPY.
I want to take a look at the CAD/JPY because it is an example of the
set-up that I tried to "teach" yesterday
- buying into a dominant trend following a retracement, and a break of a short-term trendline (what I would refer to as a speedline).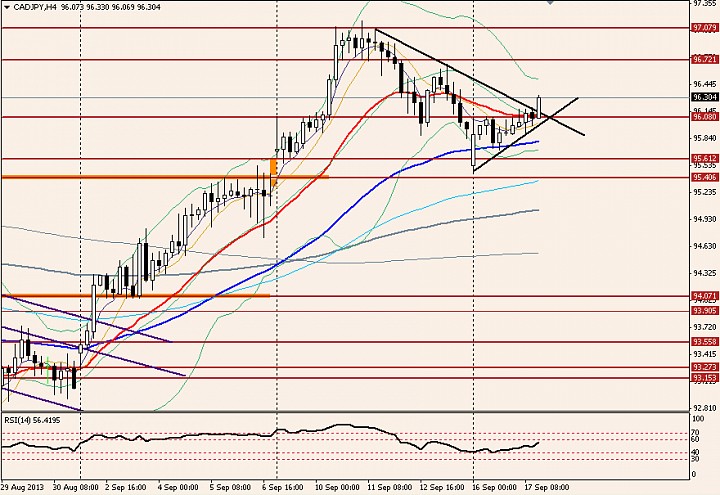 The factors we are looking for in that set-up are here.
The dominant trend in this time-frame has been up.
After a push higher into the 97 handle, there was a gradual retracement that set-up a short-term downward sloping resistance trendline.
We didn't have the cleanest level of support here, but the 55-EMA did act as an important level.
Then, we had a push through the trendline, giving us the trigger for this particular set-up.
It helps that we have an ascending triangle with resistance at 96 that was cracked to the upside.

The initial upside target will now be back to the 97 handle high (around 70 pips).
The stop will be below that same horizontal resistance level (around 30 pips). 

- Nick