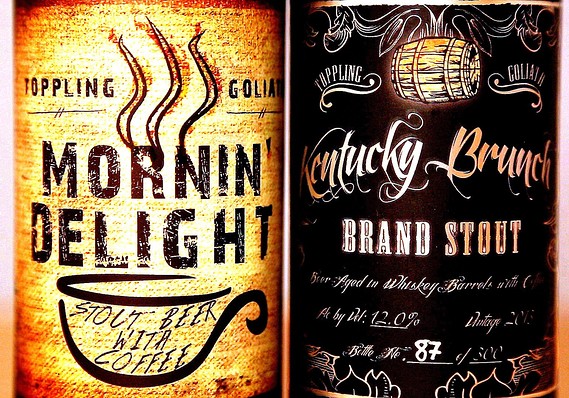 With Independence Day upon us, what does it mean to be an "independent" beer?
Should it be brewed at a brewery that isn't owned by a multinational corporation? Should it be brewed at a brewery that doesn't have shareholders? Should it be brewed by brewers that aren't being funded with private-equity money? Should it be produced by a brewery that isn't owned by some other concern — foreign or domestic?
The beer industry lacks consensus on this issue, but damned if the Brewers Association craft beer industry group isn't going to force it. This week, the group introduced an "Independent Craft Brewer Seal" that it wants to slap on to the labels of breweries that meet certain criteria. They say the seal will help put "community above corporation, people ahead of profit and beer before the bottom line," but they also note that it will require breweries to sign a licensing agreement and, eventually, require non-members to pay a "nominal fee."
The issue is that breweries that use the seal have to meet the association's definition of a craft brewer, which is about as vague as certain elements of the Constitution. A craft brewer is supposed to be "small," but the BA's definition of "small" changed from 2 million barrels of production to 6 million in 2010 to accommodate the growth of Boston Beer Co. SAM, +1.44% and its Samuel Adams Brand. A "craft brewer" is supposed to be "independent," but independence in the BA's terms means that "less than 25% of the craft brewery is owned or controlled (or equivalent economic interest) by an alcohol industry member that is not itself a craft brewer."
So, basically, it's cool for private-equity firms to own big stakes in breweries like Oskar Blues, Full Sail and Victory, but not for Anheuser-Busch InBev BUD, +0.05% to own 30% of the Craft Brew Alliance and its Kona, Widmer Brothers and Redhook beer.
Also, it's OK if a foreign brewer like Duvel buys into the Boulevard and Firestone Walker breweries because BA considers Duvel "craft," but it isn't OK for Spanish brewer Mahou San Miguel to own just 30% of Founders Brewing because Mahou makes a lot of light lager or some such nonsense. They also have to be "traditional" but do you know what "a majority of its total beverage alcohol volume in beers whose flavor derives from traditional or innovative brewing ingredients and their fermentation" means? Because it sounds to us like "a brewery that uses beer ingredients" — caveat for "flavored malt beverages (FMB)" like Not Your Father's Root Beer or Spiked Seltzer notwithstanding.
Never mind that the largest craft brewer in the country, Boston Beer, has a market cap of $1.7 billion and is a publicly traded entity that dedicates a whole page to "corporate responsibility." Never mind that just about every brewer in the BA's thoroughly vetted top 50 has a chief executive, chief operating officer, chief financial officer and a solid corporate structure. Never mind that the majority of breweries taking private-equity money have to create significant return on investment — in some cases, much to the chagrin of laid-off workers.
The BA is going...
More