Driverless cars could reach public roads worldwide within the next decade, according to most industry forecasts. As a result, many companies are expanding into driverless technologies, like computer vision chips and navigation systems. But before you invest in companies that are tapping into the growth of this fledgling market, you should read these three tips about the driverless market.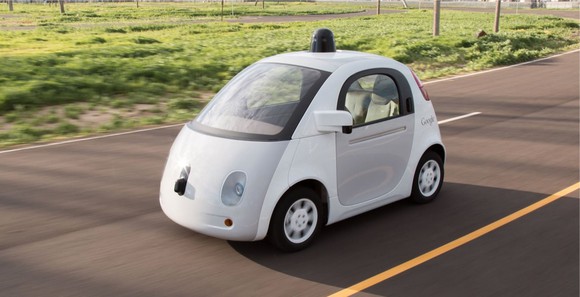 1. Understand what the company sells
Plenty of chipmakers claim to sell chips for driverless cars, but investors should understand the differences between these chips. NXP (NASDAQ:NXPI) and Texas Instruments (NASDAQ:TXN), for example, manufacture automotive chips that control a wide variety of functions within standard, connected, and driverless cars.
Nvidia (NASDAQ:NVDA) and Qualcomm (NASDAQ:QCOM) sell ARM-based processors (which were primarily used for mobile devices) for infotainment and navigation systems in high-end vehicles. These newer chips are equipped with computer vision capabilities, which are essential for advanced driver assistance systems (ADAS). Mobileye (NYSE:MBLY), which sells ADAS based on cheaper camera and radar technologies, is the leader in this market and serves about 90% of leading automakers worldwide. Mobileye also sells a computer vision processor, the EyeQ series, for its newer ADAS and driverless systems.
Nvidia is trying to leverage its early growth in the automotive industry to convince customers to use a driverless platform called Drive PX, which is an all-in-one development platform for autonomous cars. NXP also unveiled a similar platform, BlueBox, which it gained through its acquisition of Freescale last year. Intel (NASDAQ:INTC), which is notably falling behind the ARM-based players, recently made two driverless tech acquisitions (Yogitech and Itseez), then partnered with Mobileye and BMW on autonomous vehicles to keep up.
2. Understand where the revenue comes from
Mobileye...
More