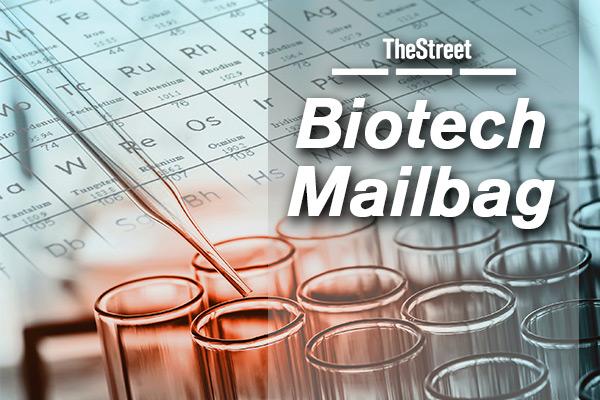 The failure of Eli Lilly's (LLY) Alzheimer's disease drug solanezumab last week generated questions from readers uncertain about what the setback means for the future direction of Alzheimer's research.
More specifically, investors who reached out to me via Twitter and email want to know what the sola failure means for Lilly and the other companies like Biogen (BIIB) still trying to develop drugs to treat Alzheimer's patients.
Let's dig into all things Alzheimer's in this special Biotech Stock Mailbag.
https://twitter.com/adamfeuerstein

https://twitter.com/search?q=%24LLY&src=ctag

- how do we know for sure the amyloid hypothesis is wrong and it's not just Sola being ineffective?

— Kerry Hanifin (@hanifin_gm)

https://twitter.com/hanifin_gm/status/801399251792261120
For those that need a refresher, the amyloid hypothesis pins the cause of Alzheimer's on amyloid beta, a sticky protein that clumps together to form plaques in the brain. These amyloid plaques damage and eventually kill neurons which leads to the memory loss and dementia in Alzheimer's patients.
Lilly's sola is the latest in a long line of injectable antibody drugs that have tried unsuccessfully to confirm the amyloid hypothesis. These drugs are designed to eliminate amyloid beta, leading to a slowing or even a reversal of the progression of Alzheimer's. But each time an amyloid-targeted antibody is run through a large clinical trial, the results show nothing.
Sola is...
More