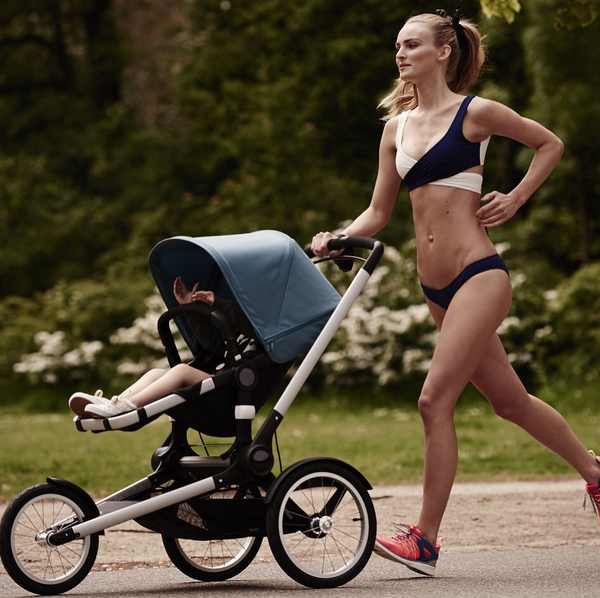 Bugaboo brand baby strollers are making waves on social media, but not in a good way.
In a recent shoot for Vogue Netherlands promoting the product, one advertisement showed a very slim-figured model pushing a stroller while running, in a bikini. The company shared the photo of the model, Ymre Stiekema, on Instagram (NASDAQ: FB), which immediately garnered lash back.
"I know plenty of moms who run and none look like that, because they aren't 23 or had a 6 foot tall, naturally thin model body- before the running or before the baby. Like most advertising, this just isn't reality," one person commented, according to the Huffington Post.
However, the brand stood up for the photo and its message.
"We want to inspire moms and dads everywhere to explore the world with their families, while keeping up with an active and healthy lifestyle. Our campaign has featured parents with one thing in common: their love of running," a representative said, HuffPost reported.
Bugaboo is not the only culprit of using unrealistic advertising techniques to sell products; this is commonplace in the advertising world in every facet.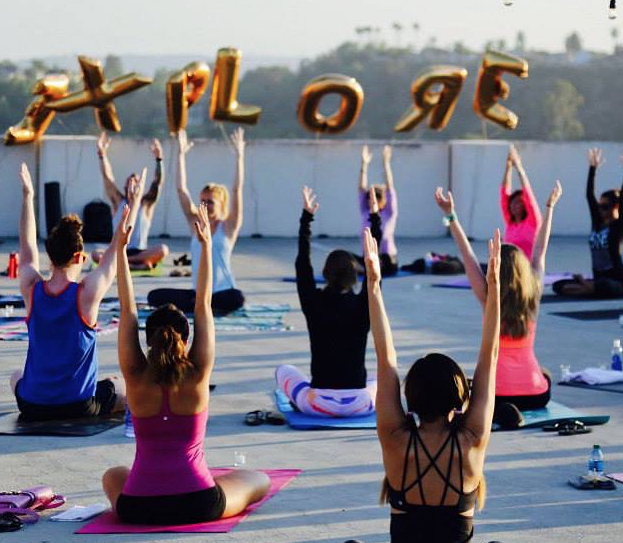 In comparison, athletic brand Lululemon (NASDAQ: LULU) uses primarily slim-figured bodies in their social media efforts, particularly Instagram. The company received backlash last year when one the top executives said in an interview that the signature yoga pants were only for certain kinds of women.
However, this issue is not going unnoticed, with opposers rallying through social media outlets in order to let brands know they are unhappy with its advertising. If brands are going to try and target their key audience, why not use models in their advertising that actually match that target?
For more business and financial news, click here.
*This is editorial content and expresses the opinion of the author.