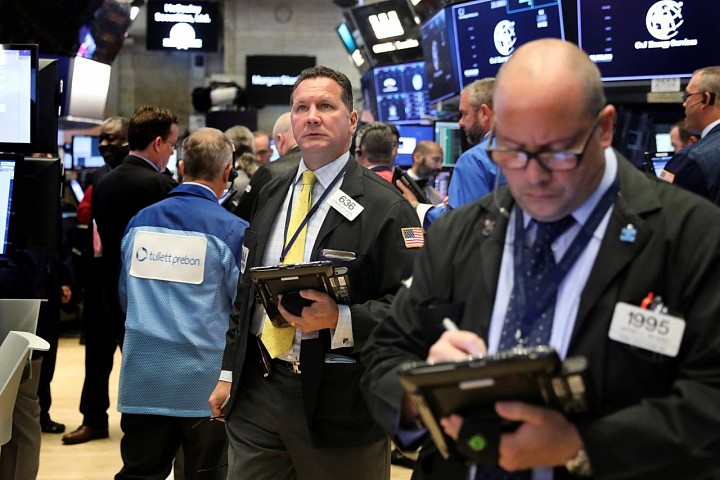 When the capital development of a country becomes a by-product of the activities of a casino, the job is likely to be ill-done— John Maynard Keynes
The stock market selloff last Thursday was a classic example of Casino Capitalism. President Donald Trump descended into a war of words with North Korea's Kim Jong Un, and analysts decided nuclear apocalypse wasn't funny at all.
Stocks fell a bit, but the focus was on whether geopolitics meant the era of super-low volatility was coming to an end, rather than on the prospects for individual companies.
Trading in three big exchange-traded funds and notes pegged to volatility futures totaled $9.3 billion—higher than in any single stock, and second only to the main S&P 500 ETF. Individually, the three funds ranked 10th, 11th and 12th in the most-traded companies by value in the U.S.
There is a decent case to be made that being short volatility—that is, betting against the Vix index of implied volatility—is a solid long-run investment, akin to selling insurance policies. It comes with big occasional losses, but the hope is that, over time, losses are more than offset by the steady premiums collected. I'm skeptical that the argument holds after the incredible gains made by the strategy in the past year, with the main vehicle for betting against the Vix up 104%, after losing 21% last week. But even for true believers, there is little need to trade...
More