When it comes to salary levels among world leaders, there is tremendous variation across the globe. Nobody earns as much as Singapore's prime minister, though. U.S. President Barack Obama earns $400,000 every year, quite a distance short of Lee Hsien Loong but still very high by international standards, while Angela Merkel follows with $234,400. Russian President Vladmir Putin's annual salary amounts to $136,000. That's still substantially more than Xi Jinping, China's leader, who earns just $22,000 every year.
So is this why Xi and Putin are pissed?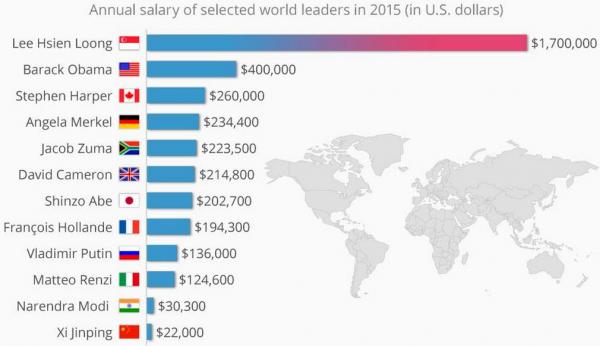 And of course, no one likes The Singaporean...