The 4H USD/JPY chart shows a pair that has defended the 100.75-101 area well.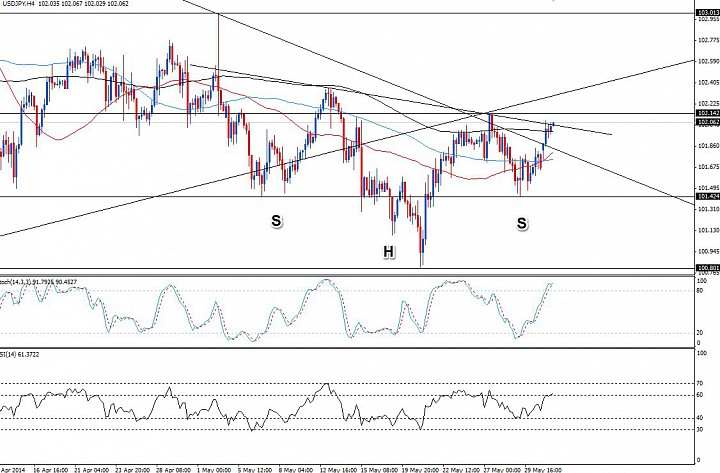 (usdjpy 4h chart)
Last week, the pair had trouble pushing above 102, and hung around this level. After a false bullish break and a dip, traders put in a low around 101.40, above the previous low around 100.80.
This week, traders are again challenging the 102 level. A break above 102.15 should be a clear completion of the inverted head and shoulders pattern seen in the 4H chart. This scenario opens up 103.
The 103 level needs to be cleared before the bullish continuation scenario becomes reconsidered. Then, the 104.13 resistance pivot and 105.44 2014-high will be in sight.
The 100.75  low on the year is key support. A break below opens up 100 and 99.00 levels.