Prevnar sales fell off a cliff in Q2. However new FDA approvals and stronger demand from Europe should increase sales once more.
Ibrance and Xeljanz were the stand out winners in the second quarter. Exceptional growth rates are driving sales forward.
The 3.39% dividend yield will attract dividend investors if the stock continues to drift lower. This will put a floor under the stock.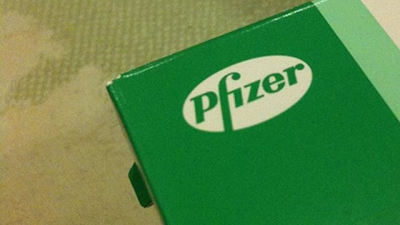 Pfizer (NYSE:PFE) stock actually beat earnings estimates in its fiscal second quarter but that didn't keep the stock from falling once earnings were released. The company earned $0.64 cents per share which was $0.02 cents higher than expected but the surprising fall in Prevnar sales (which is Pfizer's biggest product) resulted in investors selling the stock despite the earnings beat. The quarter was essentially saved by the out-performance of the company's cancer-related offering Ibrance and neurology drug Lyrica as strong sales from these drugs offset the surprising weakness in Prevnar.
Top line numbers grew by 11% to reach $13.15 billion in the quarter, which also beat estimates by $140 million. But the question is, can this trend continue? In my opinion, we still haven't seen synergies come out of the Hospira deal last year. This acquisition was designed to shore up the generic side of Pfizer's business but with Hospira only contributing $1.14 billion to this side of the business in Q2, much work is yet to be done here. I mentioned in my preview that a stabilization in Lyrica sales was crucial and we got it. However, I see Pfizer as a hold now and not a buy mainly because...
More