Billionaire, oracle, lover. America's most famous investor has also shared plenty of wisdom on matters of the heart, and groin.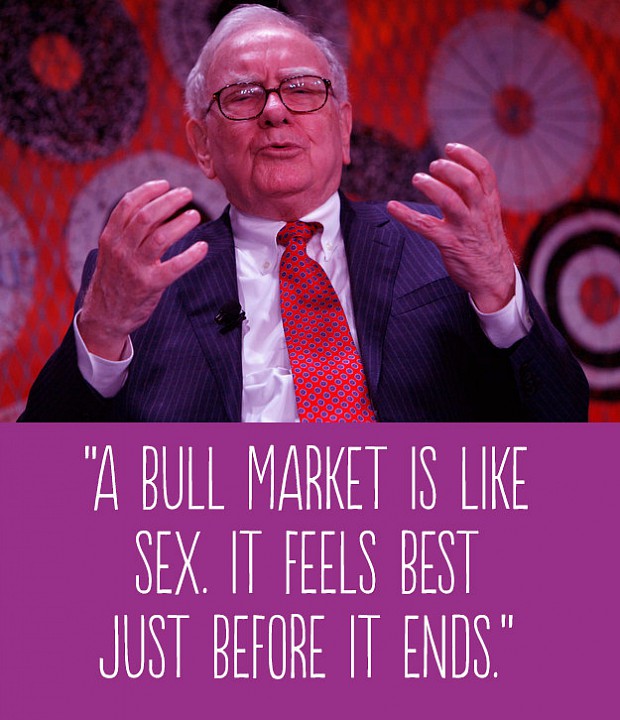 2013 Berkshire Hathaway annual letter, borrowed from money manager Barton Biggs.
Jemal Countess / Getty Images for Time Inc.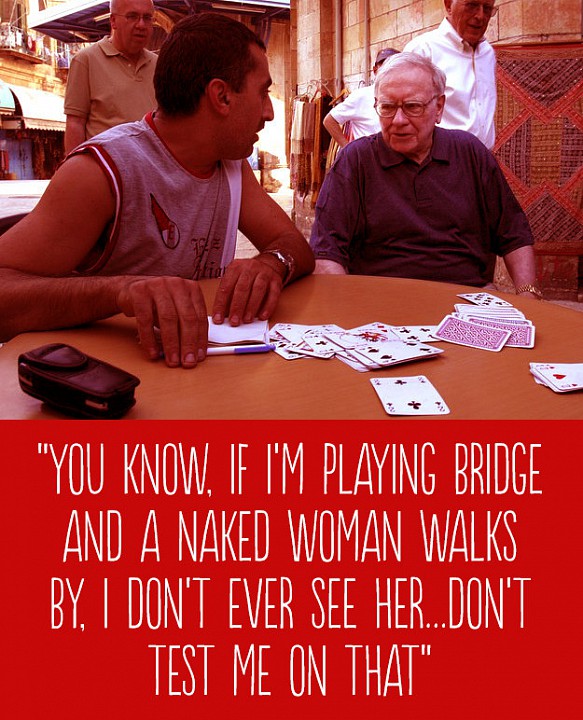 An interview with CBS News.
Getty Images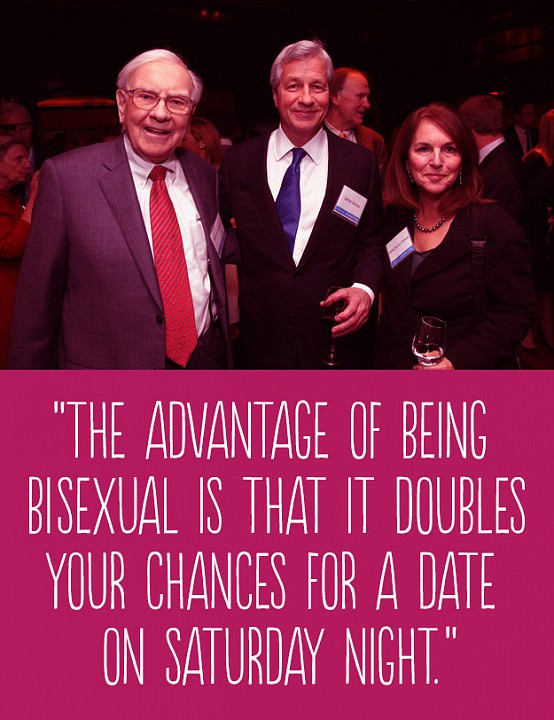 Berkshire Hathaway 2013 annual letter, borrowed from Woody Allen. Buffett borrowed this quote to explain that Berkshire Hathaway's willingness to buy entire companies or just buy lots of stock gives it an advantage over investment firms that only invest in companies they can then control.
Donald Bowers / Getty Images for FORTUNE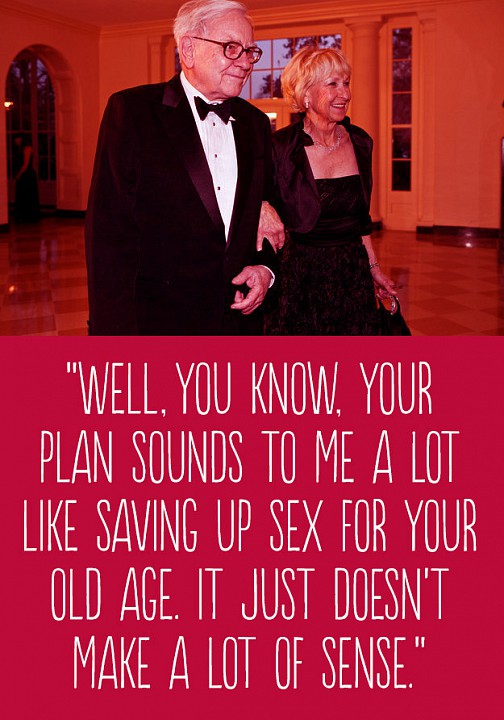 From a 2011 to University of Georgia business students.
Brendan Hoffman / Getty Images
---