A Procter & Gamble Investor Update: Growth and Transformational Objectives
Portfolio reshaping
The Procter & Gamble Company's (PG) portfolio revamping project has been a major transformational move ever since A.G. Lafley, the company's Chairman, President, and CEO, was re-appointed in 2013. To learn more about A.G. Lafley's return to Procter & Gamble, please read Procter & Gamble Benefits from A.G. Lafley's Return as CEO .
After P&G's beauty brands merger with Coty (COTY), the company will focus on 10 product categories and about 65 brands.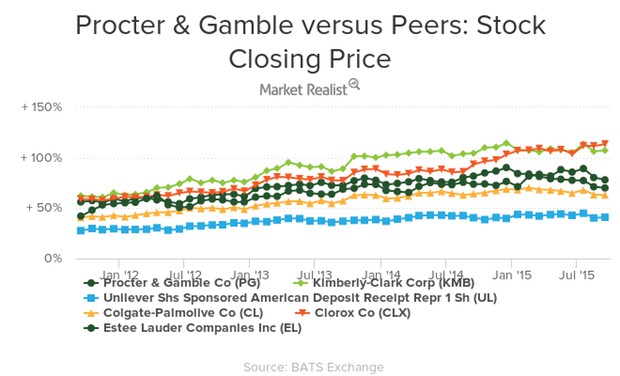 According to P&G's CFO Jon Moeller, the company plans to focus on stronger, consumer meaningful brands—brands with which P&G has the leading market position—and accordingly chooses its 10 product categories. As consumer staple (XLP) products have low demand elasticity, P&G is looking to focus on brands whose...
More