In the above video,
Jonathan Rose
explains what straddles are and how to manage them properly.
Today, I would like to draw your attention to a particularly interesting straddle, which, I believe, is mispriced. The straddle involves Alibaba's (BABA) May 2016 options: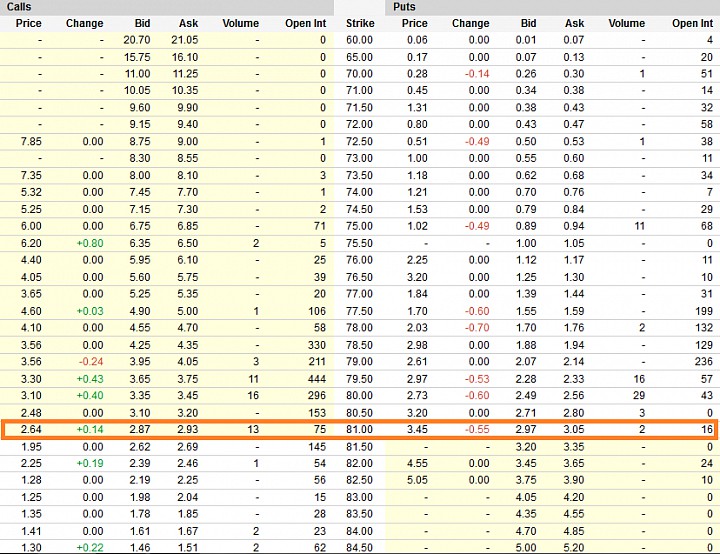 (Source: Google Finance)

Note: the above table shows prices for options expiring on May 13, 2016.
Assuming that you buy the options at ask prices, the straddle will cost you almost $6.00. This means that the straddle is worth about 7.5% of the current market price (~$81.00 per share):
<!== INSTRUMENT %% %1440% ==!>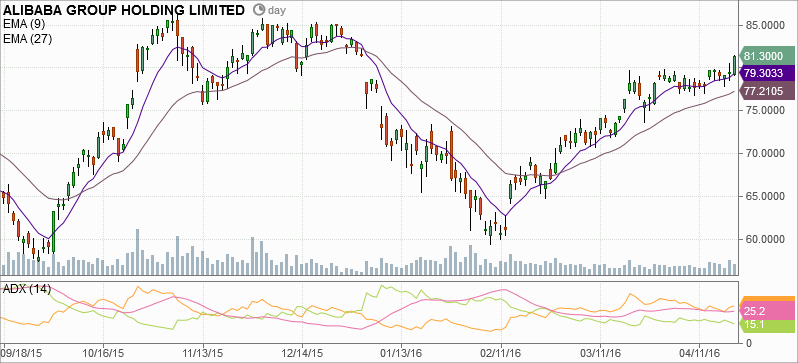 The 7.5% cost seems to be adequate for a stock that has moved by over 10% a month over average in the past 52 weeks:

(Source: Google Finance)
Well, this is also not the end of the story. In fact, on May 5, 2016, the company is reporting annual results for fiscal 2015. This should definitely add volatility. Even if the stock does not move much on the earnings day or the day after, trader will still have over a week to catch a movement. 
A quick analysis shows that the stock moved by at least 10% during the earnings period (week prior plus week after earnings) in five times out of six since the company`s IPO in October 2014. Hence, there is a high chance that the stock will move significantly this time over the next three weeks, especially given the fact that annual results and guidance are flowing into the market at the same time.
The risk-return profile for the trade is as follows: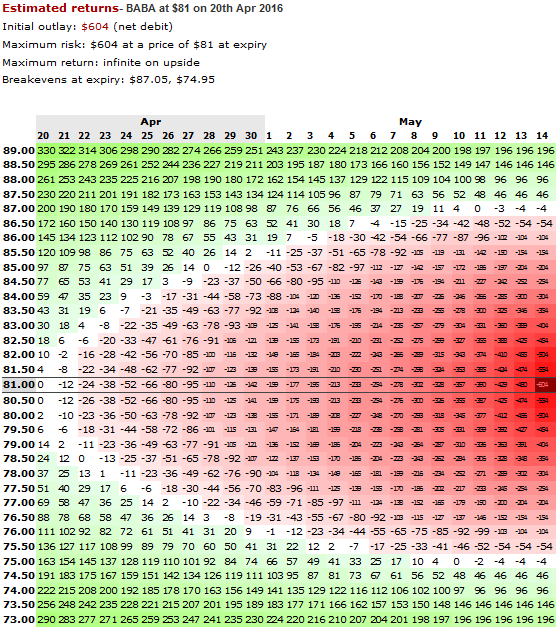 (Source: optionsprofitcalculator.com)
Essentially, the maximum risk here is just over $6 per contract, or at least $600 (remember, one options contract is equivalent to 100 shares, and this is the minimum trade size). On the other hand, the maximum return is potentially unlimited. However, a rational expectation here would be a 100% return (i.e. 2:1 risk-return ratio). Although this is not as high as with some of my other strategies, I find it compelling.

What do you think of this idea?