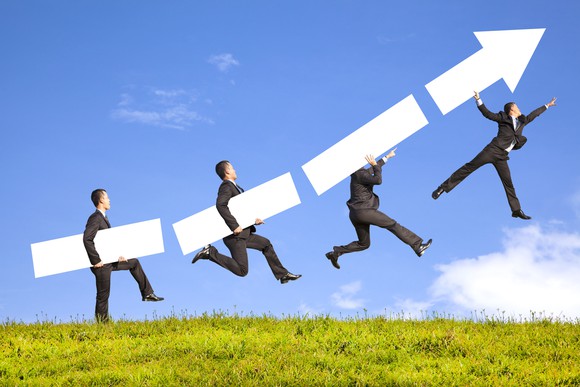 What: Shares of Novavax, Inc. (NASDAQ:NVAX), a clinical-stage biotech developing novel vaccines, rose 18.4% in June, according to data from S&P Global Market Intelligence. The stock had been rising since the FDA granted its lead candidate a faster review in May. Post-Brexit bargain shopping late last month, rather than any fundamental news, lifted the stock even further last month.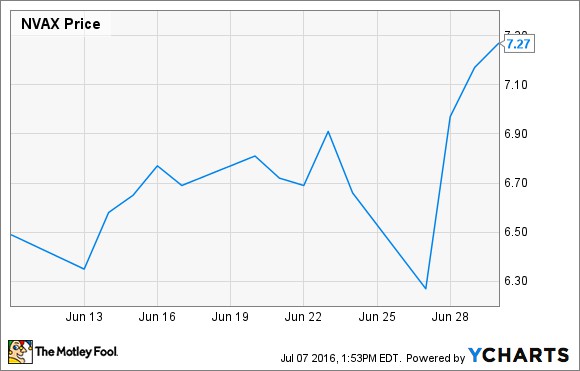 So what: In the U.S. alone, respiratory syncytial virus (RSV) results in about 207,000 annual hospital admissions, but there aren't any vaccines available to prevent its spread. Novavax's RSV F Vaccine is getting close to entering this underserved space, with top-line data from a phase 3 trial in adults over 60 years old expected during the present quarter.
If the results are positive, the company expects to file an application next year. A fast-track designation granted in May means it could receive a green light from the FDA within six months (instead of the usual 10 months) if the application is accepted.
With over 65 million Americans over the age of 60, an approval for this indication alone gives the vaccine potential to pass the $1 billion annual sales mark. Upcoming data that could expand its label to infants via maternal...
More