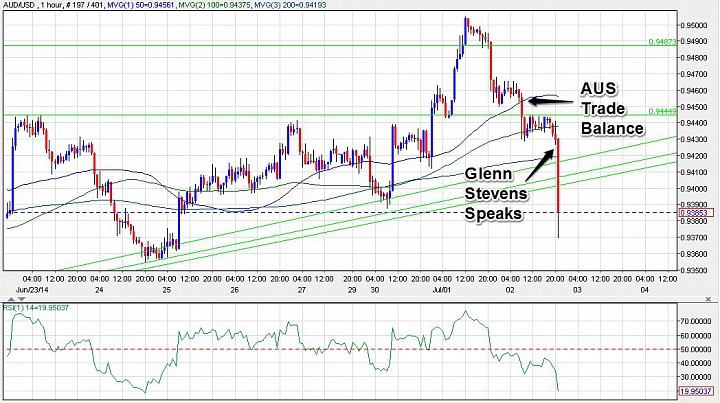 (aud/usd 1H chart)
Glenn Stevens spoke today to the Australian Conference of Economists (ACE) and the Econometric Society Australasian Meeting (ESAM). The RBA governor once again took the opportunity to remind the markets that a strong AUD poses risks to Australia's economic recovery. 
This is true, as a strong AUD would make Australian exports more expensive. We just sawan  Australian trade balance show a widening deficit. So with that fresh in mind, traders sold off the AUD/USD further on the back of Steven's comments.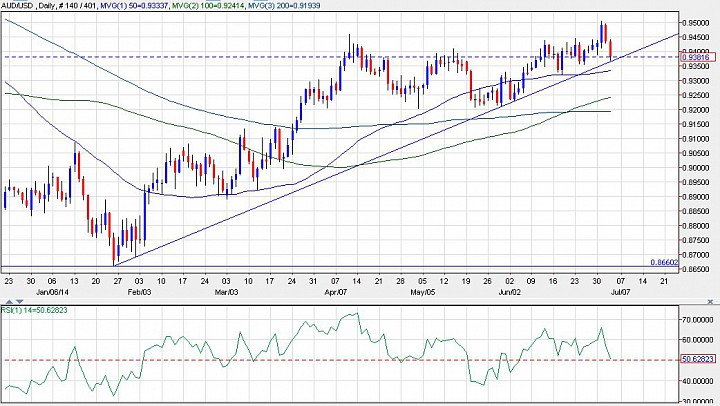 (audusd daily chart 7/3)
The AUD/USD is now trading at a rising trendline going back to January and the 2014 low of 0.8660. A break below 0.9350 should clear the trendline, and put the focus toward the next key support area: 0.92-0.9210.