One possibility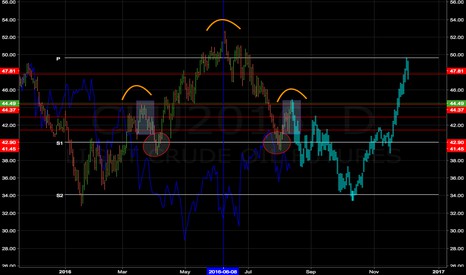 This is one view - seems to line up with seasonality fundamentals and quarter close. With oil it's always uncertain what may happen with geopolitics and supply disruptions. Holding those aside, which is difficult, a seasonal demand pattern does exist with this commodity.

Annual fib pivots are shown.

Red lines show highs and lows.