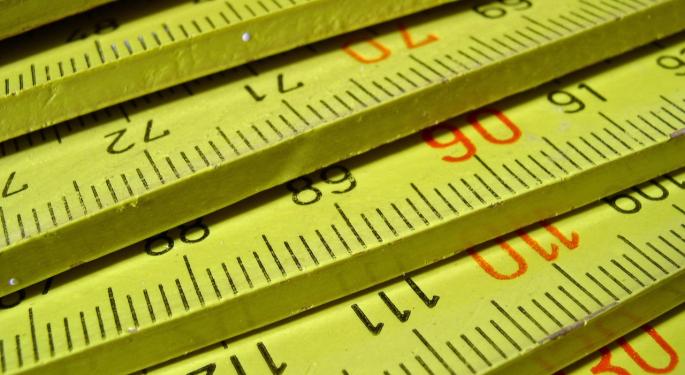 Benzinga asked its Twitter (NYSE: TWTR) followers which stock they liked better: Home Depot Inc (NYSE: HD) or Lowe's Companies, Inc. (NYSE: LOW)?
On Tuesday, Home Depot posted Q2 EPS of $1.97 on revenue of $26.47 billion (up 6.6 percent year-over-year), in-line with the Street's consensus. Comparable-store sales rose 4.7 percent over the quarter, while comp growth for the US escalated to 5.4 percent.
The company's gross margin remained at 33.7 percent, and the Operating margin rate surged 80 bps to 15.5 percent.
While shares are down about 1 percent since the results, the stock has still gained 12.36 percent in the past six months, close to Lowe's 12.86 percent gain.
However, shares of Lowe's are down about 5 percent since Tuesday, mostly driven by a top and bottom line miss reported on Wednesday.
Lowe's posted Q2 EPS of $1.37 on revenue of $18.26 million, missing estimates by $0.05 and $190 million respectively. Comparable-store sales surged only 2 percent, boasting a 1.9 percent rate for the US. The gross margin of 34.44 percent was, however, slightly higher than Home Depot.
A majority of the respondents (
https://twitter.com/Benzinga/status/766345835466616836
) said they would rather invest in Home Depot.
https://twitter.com/patrickjgrooney
, Founding Partner of Main Street Trading and Options Strategist explained, "Without a doubt we like ‪$HD over ‪$LOW. Healthy balance sheet & income statement, strong earnings, and excellent mgmt team. ‪#bull."

© 2016 Benzinga.com. Benzinga does not provide investment advice. All rights reserved.