The world's biggest steel producer pushed output to a record in March as mills in China fired up plants to take advantage of a price surge since the start of the year that's rescued profit margins.
Output rose 2.9 percent to 70.65 million metric tons from a year earlier, the National Bureau of Statistics said on Friday. That's the highest ever, according to data from state-owned researcher Beijing Antaike Information Development Co. Still, for the first quarter, supply fell 3.2 percent to 192 million tons.
The country's steelmakers are ramping up output after cuts at the end of 2015 fueled a major price surge that has rippled out to world markets. The mills' busiest-ever month came as figures showed that China's economy stabilized, aided by a rebound in the property market. Last year, the country's steel output shrank for the first time since 1981 as demand contracted and mills battled surging losses and too much capacity, and forecasters including Australia's government expect a further decline in 2016.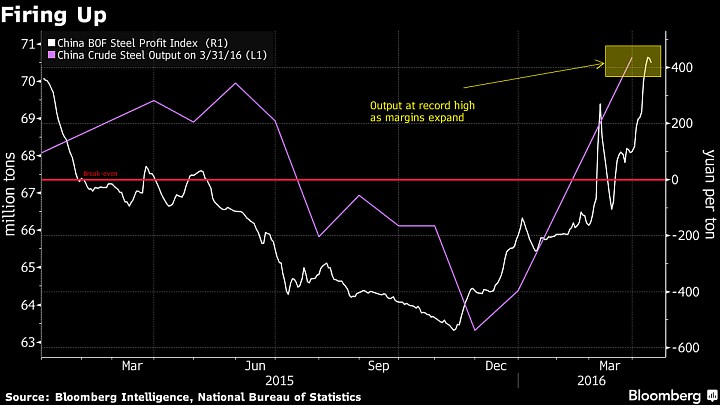 "It's normal to see higher output in March but this...
More