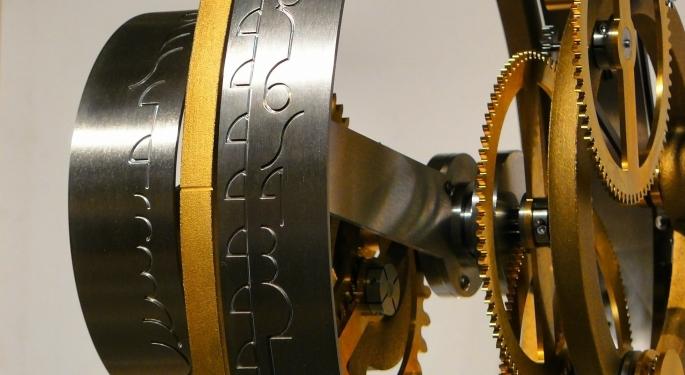 Fossil Group Inc FOSL 1.24% released its Q2 results after market close on Tuesday. Earnings per share came in above Wall Street consensus expectations.
Fossil reported EPS of $0.12 and revenues of $685 million. Analyst consensus had an EPS estimate of $0.09 and revenues of $671 million.
Fossil saw FY16 EPS at $1.80-$2.65 vs. estimates of $2.06 and Q3 EPS of $0.15-$0.40 vs. estimates of $0.68.
"We're pleased that our sales trends, though still challenging, remained relatively stable considering the disruptive environment. In fact, despite an overall decline in sales, there are several areas of the business that performed well, though they are being masked by continued weakness in the traditional watch category, particularly among our licensed brands," said Kosta Kartsotis, Chief Executive Officer.
"Our team continues to work diligently on our key strategic growth priorities: investing in Fossil and Skagen to continue to grow those brands, investing in digital and omni-channel capabilities to meet the customer wherever they shop, and driving future growth through wearable technology. As always, we continue to focus intently on managing our resources and investments tightly to improve the profitability of our core business," stated Karstotis.
At time of writing, Fossil traded at $31 in Tuesday's after-hours session, up 2 percent.
© 2016 Benzinga.com. Benzinga does not provide investment advice. All rights reserved.