Michael Phelps and Under Armour may have made an expensive mistake.
Michael Phelps, the crown jewel of Under Armour's Olympic athletes, is wearing Nike sweatpants, swoosh and all, on the cover of the latest Sports Illustrated magazine.
In the world of sports marketing, this constitutes a colossal screw-up. Superstar athletes—and their agents, managers, and marketing teams—are hyper-aware of what brands they wear, because they earn so much money from endorsements.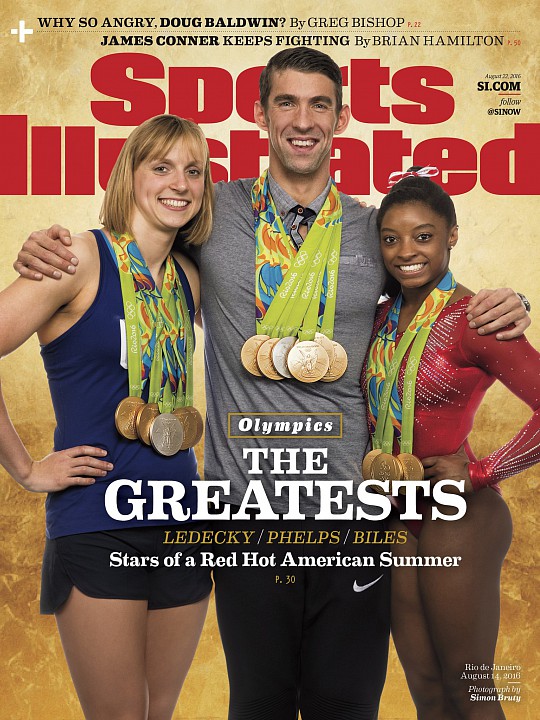 That Phelps, an Under Armour athlete since 2010, would put a competitor's logo front-and-center on the cover of a national magazine that reaches more than 18 million people has insiders shaking their heads.
"This will go on the wall at Nike," said Rick Burton, a former U.S. Olympic Committee chief marketing officer. "Under Armour must be going wild behind closed doors."
Under Armour spokeswoman Danielle Daly and Peter Carlisle, Phelps's agent at Octagon Worldwide, said the Olympian was required by the USOC to wear Nike, which sponsors Team USA. Three people with knowledge of the shoot said there was no such requirement.
The USOC didn't immediately respond to a request for comment.
Carlisle, the architect of the athlete's multimillion-dollar endorsement portfolio, pointed out that there are reams of complicated rules and contracts that govern what Olympic athletes can wear, and when, during the games. "It is always challenging analyzing, interpreting, and managing the myriad rules and regs with which the athletes are told they must comply, with their eligibility at stake," said Carlisle, who was said...
More