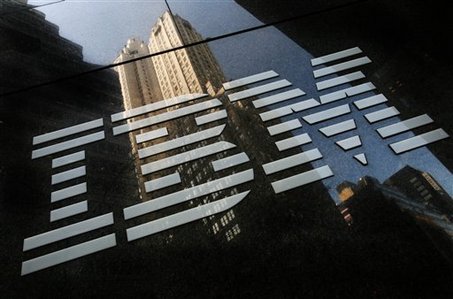 International Business Machines Corp. began dismissing U.S. workers yesterday, part of a $1 billion restructuring to help the company meet profit goals as it adapts to shifts in the technology industry.

Workers in New York, Vermont, Minnesota, Iowa, Missouri, Oklahoma and North Carolina were fired yesterday, according to Alliance@IBM, an employee group. The Armonk, New York-based company had a headcount of 431,212 at the end of 2013, down 0.7 percent from a year earlier -- its first decline in a decade.
IBM is aiming for $20 a share in adjusted earnings by 2015, up from $11.67 in 2010 -- a target made more difficult by seven straight quarters of falling revenue. To get there, Chief Executive Officer Ginni Rometty has fired and furloughed workers, sold assets, cut IBM's tax rate and bought back shares.
http://www.bloomberg.com/news/2014-02-27/ibm-begins-cutting-u-s-jobs-in-1-billion-restructuring-plan.html
Will the company achieve its goal by 2015? How do you think?