Continuing a string of pipeline misfortune, Gilead Sciences (NASDAQ:GILD) reported lackluster late-stage trial data yesterday for momelotinib, a therapy under development for the treatment of myelofibrosis, a bone marrow disease. Momelotinib's underwhelming efficacy compared with Incyte Corporation's (NASDAQ:INCY) Jakafi suggests the new drug is unlikely to displace Jakafi as the go-to therapy in the indication. That's bad news for Gilead Sciences, especially at a time when management is struggling to offset its sliding hepatitis C drug sales, but it's good news for Incyte because it means Jakafi isn't likely to lose market share.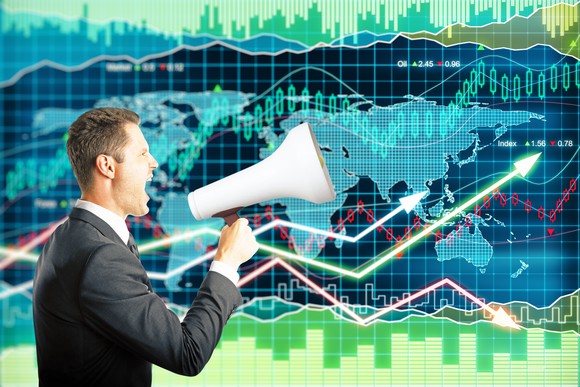 Stumbles mount
Increasing competition that's led to price cuts is driving Gilead Sciences' sales of its blockbuster hepatitis C drugs Sovaldi and Harvoni lower this year.
To offset the drop, Gilead Sciences is rolling out next-generation HIV therapies that are safer and can be used in more patients. It's also pushing product candidates through its pipeline in hopes of landing another top seller.
While Gilead Sciences' HIV plans are paying off (HIV sales were up more than 20% year over year last quarter), its research and development pipeline has been dealt some big blows over the past year.
In March, the company shuttered a half dozen trials seeking to expand the use of its cancer drug Zydelig. Since then, Gilead Sciences has stopped development of GS-5745 for ulcerative colitis and Crohn's disease, and reported disappointing results for its cardiovascular drug GS-6615. Recently, results for the NASH (a liver disease) drug GS-4997 failed to impress industry watchers, too.
Given Gilead Sciences' top line was 10% smaller in the third quarter than a year ago, the company could use a win. Unfortunately, that win isn't likely to be momelotinib.
Fails to outperform
Results from two momelotinib...
More