Cable TV subscription numbers have been in decline for a long time now, and further declines are expected. The industry faces stiff competition from internet-based video streaming services like Hulu and Netflix.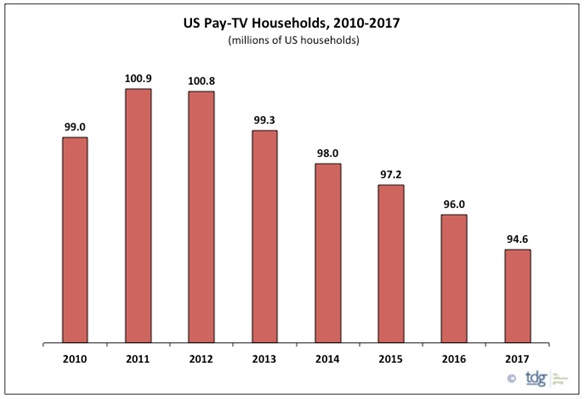 ---
However, the dire situation of the cable industry is not showing in the stock prices or revenue of the largest companies in the sector. In fact, Comcast, Time Warner and Scrips are some of the most solid large-cap stocks in the market. Why is this?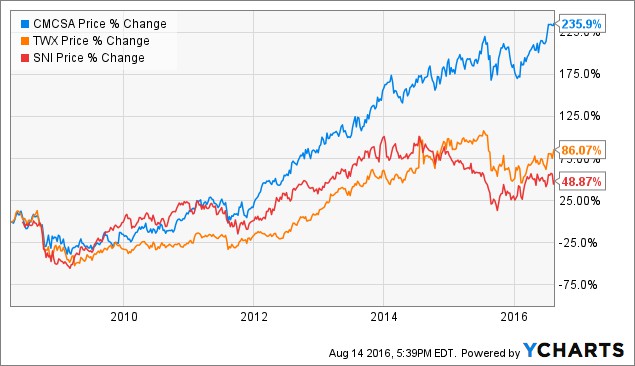 Even though subscription numbers are going down, revenue is still going up. This is because the companies are raising prices and using clever tactics [http://www.forbes.com/sites/ycharts/2013/07/24/a-c...] to get people to pay more for these subscriptions. How long can this continue? I believe there will be an inflection point within ten years because there is simply no way this outdated industry can compete with cheaper and arguably better online services.