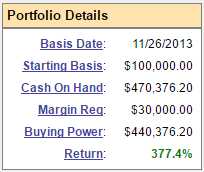 There's not much gas left in this tank.
Try as we might, we still can't get bullish on this rally.  As I noted in Monday's live interview, it's a ridiculously low-volume rally and that's just not the way you make record highs that stick.  It's actually more like the way that Banksters manipulate the markets to reel in the suckers to offload the last of their shares right before they pull the rug out from under the markets but, what do I know – we're only up 377% in the Short-Term Portfolio (follow us here) where I've successfully predicted every market dip since November of 2013…
This isn't about bragging, this is about establishing some credibility so perhaps you listen to me when I say THIS MARKET DOES NOT FEEL RIGHT.  I've written extensively about what I think is wrong with this rally and so far, so wrong as far as getting a summer drop and it's August 10th and I said I'd give up and put some of our cash ($470,376) back to work.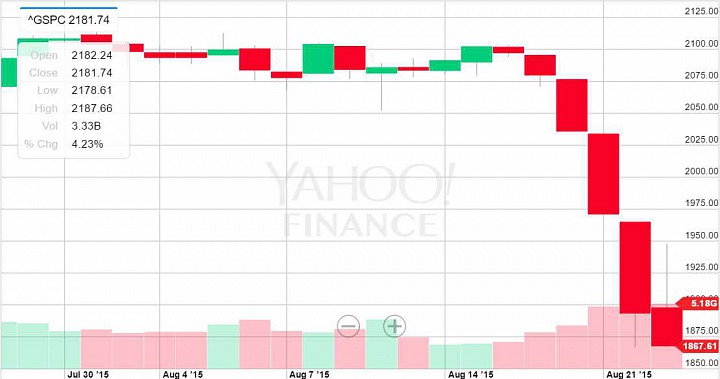 BUT, there are still 21 days left in August and last August 10th we looked pretty good too and all seemed very well until August 14th (Friday) when suddenly, on Monday the 17th, it wasn't.  That led us to a horrific 250-point (12%) slide in the S&P in just over a week which tested the 1,850 line where we decided to BUYBUYBUY at the time – so it worked out great for us because our headlines were self-explanatory:
Provided courtesy of Phil's Stock World.