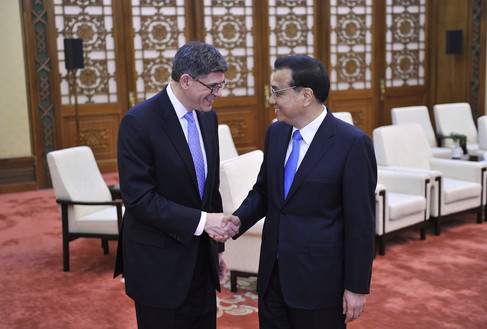 "U.S. Treasury Secretary Jacob J. Lew said China needs to loosen its financial controls before the yuan can qualify to be included in the IMF's basket of reserve currencies. 
Lew urged China to ease restrictions on the flow of capital and the setting of interest rates to ensure the yuan is increasingly used as an international currency. China must implement the "necessary reforms" before it will meet the International Monetary Fund's standards for inclusion in the basket of currencies that determine the fund's Special Drawing Rights, Lew said in a speech Tuesday in San Francisco.
Countries including Germany and France have supported China's bid to be included in the basket, and IMF Managing Director Christine Lagarde has said the question is when, not if, the yuan qualifies. In late 2015, the IMF will complete its next twice-a-decade review of the basket of currencies that set the value of the SDR, which its members can count toward their official reserves.
"I hope that the timing here turns out to be a fortuitous one, where the fact that there's a periodic review by the IMF spurs the reforms to be implemented and completed," Lew said.
The U.S. is trying to strike a balance between welcoming China's efforts to more deeply integrate itself into the global economy, and pressing the Communist-led nation to speed reforms that would open it to more trade and investment."
Source - Bloomberg