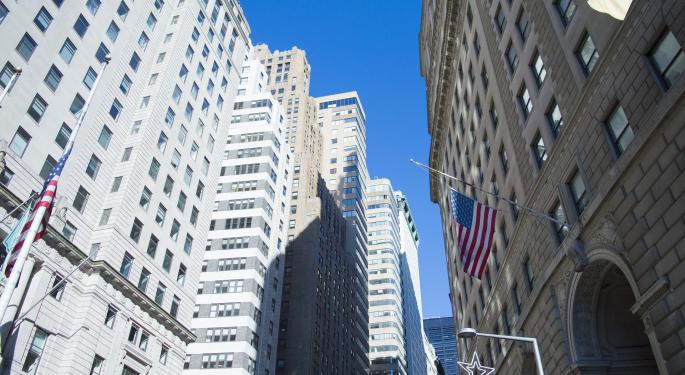 IN THE NEWS
Benzinga
Friday morning saw the latest act play out in the ongoing legal drama between Axon Enterprise, Inc AAXN and Digital Ally DGLY: Link
Fortunately for U.S. investors, at least one of President Trump's predictions about the stock market has been completely wrong so far. During the 2016 campaign, Trump famously said that rising interest rates would burst a stock market bubble: Link
Wall Street Journal
Many Wall Street traders have lamented the steady demise of floor trading. But now that one exchange is trying to launch the first U.S. open-outcry trading pit in decades, it isn't exactly being welcomed: Link
Facebook Inc. FB for the second time this year is slashing the price of its Oculus Rift to jump-start sales after a rocky first year for the virtual-reality device: Link
Reuters
U.S. President Donald Trump on Sunday backtracked on his push for a cyber security unit with Russia, tweeting that he did not think it could happen, hours after his proposal was harshly criticized by Republicans who said Moscow could not be trusted: Link
The world might be heading for an oil supply shortage following a steep drop in investments and a lack of fresh conventional discoveries, Saudi Aramco's chief executive said on Monday: Link
Bloomberg
It's finally here: The Model 3, Tesla's TSLA $35,000 electric gamechanger: Link
Investing for good can also be a good investment. A number of the mutual funds that take environmental, social and corporate governance (ESG) into account when making investing decisions have proven to be stellar performers: Link
New York Post
The beginning of July has brought more fireworks for the high-flying technology stocks after a June that turned into their first down month of the year: Link
ECONOMIC DATA
The labor market conditions index for June is schedule for release at 10:00 a.m. ET.
The Treasury is set to auction 3-and 6-month bills at 11:30 a.m. ET.
The TD Ameritrade Investor Movement Index for June is schedule for release at 12:30 p.m. ET.
Data on consumer credit for May will be released at 3:00 p.m. ET.
San Francisco Federal Reserve Bank President John C. Williams is set to speak in Sydney, New South Wales at 11:05 p.m. ET.
ANALYST RATINGS
This is a tool used by the Benzinga News Desk each trading day — it's a look at everything happening in the market, in five minutes. To get the full version of this note every morning, click here or email minutes@benzinga.com.
© 2017 Benzinga.com. Benzinga does not provide investment advice. All rights reserved.
Source