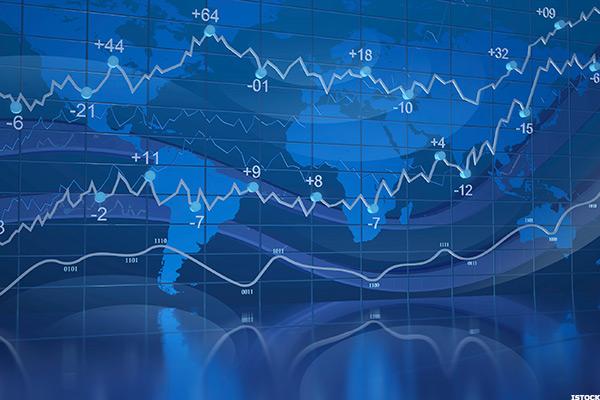 NEW YORK (TheStreet) -- The S&P 500 is widely regarded as the best single proxy for the entire U.S. equity market, and often for the health of the economy. The index consists of the top 500 stocks in leading industries of the U.S. economy, representing about 80% of total market capitalization.
Even in the worst markets, there are usually great stocks to buy in the S&P 500. We picked only the A+ rated ones for this list, looking through TheStreet Quant Ratings, TheStreet's proprietary quant-based stock-rating tool.
The Street Quant Ratings rates every one of these stocks a "buy." These stocks were chosen from 4,300 different types of equities we rate.
TheStreet Ratings projects a stock's total return potential over a 12-month period including both price appreciation and dividends. Based on 32 major data points, TheStreet Ratings uses a quantitative approach to rating over 4,300 stocks to predict return potential for the next year. The model is both objective, using elements such as volatility of past operating revenues, financial strength, and company cash flows, and subjective, including expected equities market returns, future interest rates, implied industry outlook and forecasted company earnings.
Buying an S&P 500 stock that TheStreet Ratings rated a buy yielded a 16.56% return in 2014, beating the S&P 500 Total Return Index by 304 basis points. Buying a Russell 2000 stock that TheStreet Ratings rated a buy yielded a 9.5% return in 2014, beating the Russell 2000 index, including dividends reinvested, by 460 basis points last year.
Check out which stocks made the list. And when you're done, be sure to read about which safe, A+ rated stocks you should buy now. Year-to-date returns are based on October 14, 2015 closing prices.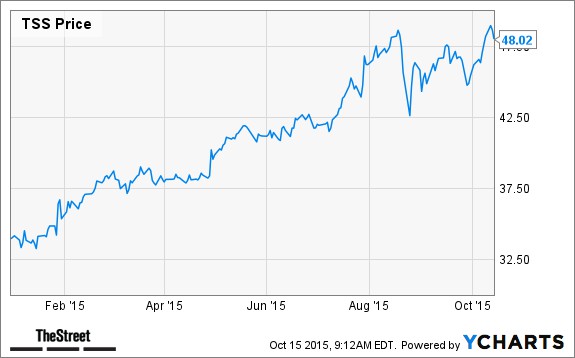 TSS data by YCharts
21. Total System Services, Inc. (TSS - Get Report)
Rating: Buy, A+
Market Cap: $8.9 billion
Year-to-date return: 41.4%
Total System Services, Inc. provides electronic payment processing services to banks and other financial institutions in the United States, Europe, Canada, Mexico, and internationally.
TheStreet Ratings team rates TOTAL...
More