Both AMD stock and Nvidia stock have enjoyed a great year in 2016.
In the past, Nvidia stock would rally at the expense of AMD stock.
So what has changed now?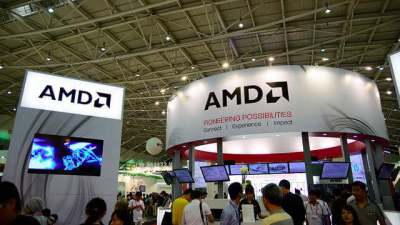 Leading GPU chip manufacturers AMD (NSDQ:AMD) and NVIDIA (NSDQ:NVDA) have enjoyed a stellar year, with AMD stock clocking an year-to-date gain of ~210% vs. ~180% for NVDA stock, some of the best gains in the tech sector. A good chunk of those gains have come over the past few weeks with AMD stock surging 23% over the last one month, after the company inked a pivotal deal with Google that will see its GPUs go into the latter's cloud servers. Meanwhile, NVDA stock has tucked on gains of more than 30% after the company reported impressive Q3 earnings two weeks ago. Is Nvidia's success not hurting AMD?
The Changing Competitive Landscape
This year has been an exception since it's quite rare for stocks of the two GPU rivals to rally simultaneously. Prior to the current rally, AMD stock had been badly hammered after the company continuously lost GPU market share to Nvidia. Five years ago, the two companies held GPU market shares in a 60/40 ratio in favor of Nvidia, which gained more ground, taking that ratio to 80/20. But how did AMD get here?
A host of issues brought AMD down. One of these was AMD's famous battle with chip giant Intel (NSDQ:INTC) in the 64-bit CPU market. For a brief moment in history, AMD managed to outgun Intel in 64-bit CPUs, which gradually replaced 32-bit CPUs. AMD managed to grab 25% of the x86 server market by 2006 before Intel responded with a series of devastating attacks that helped it claw back nearly everything it had lost. AMD now commands less than 1% of the server chip market.
AMD's losing battles with Intel in the CPU market greatly weakened it...
More