Oil underwent a complex correction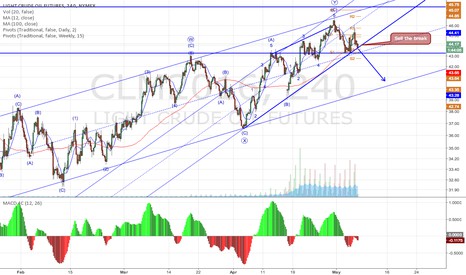 US Oil underwent a complex correction. The correction wave is quite clear now. We can now see the beauty of elliott wave analysis. The first correction is a regular flat for CLM2016 (Oil contract at May). It is an expanded correction for oil continuous contract see below ( usoil0.00%% or CL1!0.00%% ).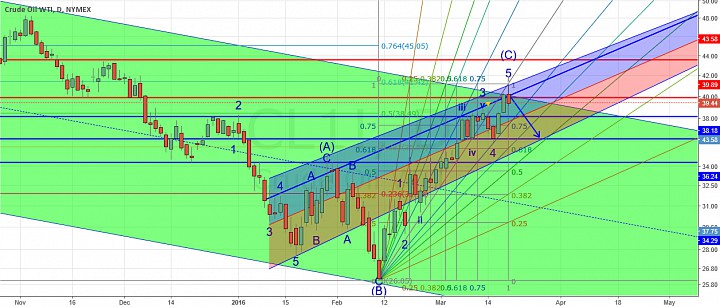 The second correction is a zigzag 535 ABC.
Currently oil gets supported in the second correction channel. Break of the channel will confirm the
bearish
. After breaking it will go to the bottom line of the large correction channel.
Good luck for everyone!