The United States issued a warning to Asian regional powers that it would not tolerate any attempts to impose restrictions on freedom of movement in the South China Sea.
Asian neighbors met at a regional summit to discuss how far they would push in their opposition to China's island building program in the South China Sea, writes Nicolas Revise for AFP. The sea is subject to territorial claims from a number of countries, but Beijing is aggressively asserting its own claims by reclaiming land and building military outposts.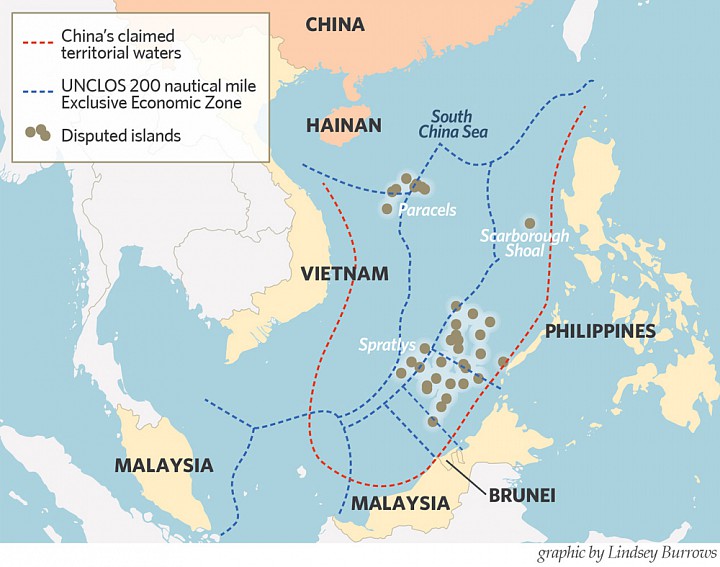 ASEAN summit addresses South China Sea
US Secretary of State John Kerry claimed that freedom of navigation in the South China Sea is an "intrinsic right."
"Let me be clear: The United States will not accept restrictions on freedom of navigation and overflight, or other lawful uses of the sea," he told the press after the summit in Kuala Lumpur.
Despite a regional pledge against provocative actions in the strategically important waterway, China has undertaken a huge land reclamation program involving hundreds of ships. Tensions have been rising for years as Beijing becomes increasingly aggressive, and the issue dominated the Association of Southeast Asian Nations (ASEAN) summit in Malaysia.
Strategic waterway a huge concern for regional powers
The 10-nation grouping met in the capital, Kuala Lumpur, and the summit was attended by envoys from a dozen or...
More