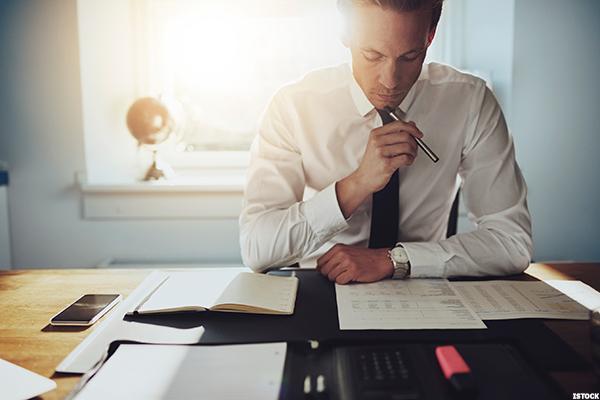 Have you been wary of investing in banks because it's tough to figure out where the risk is, especially when it comes to potential loan defaults?
A new rule from the Financial Accounting Standards Board, the government-designated organization that sets financial-statement rules for publicly traded companies, should make potential losses easier to see.
Known as the Current Expected Credit Loss, or CECL, model, the standard announced in June will require lenders to recognize potential losses over the life of a loan in the quarter in which it's made. Effective in 2020 for companies registered with the Securities and Exchange Commission, the requirement may initially push up operating costs as companies develop systems to comply with it.
"The accounting rules that will be implemented do not change the ultimate loss that a bank will incur -- it just changes the timing," Hal Schroeder, an accounting board member, said in a phone interview. "That may mean that some reserves go up and some reserves go down, depending on where we are in economic...
More