A senior military official of Iran made threatening statements against Israel and the United States and emphasized that Tehran would fight Washington despite the recently signed nuclear agreement.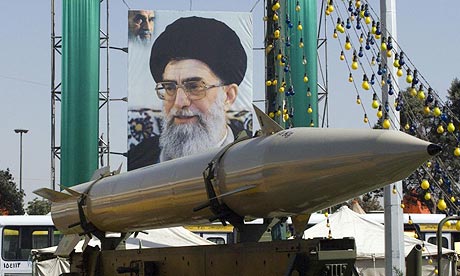 Brigadier General Hossein Salami, a lieutenant commander of the Iranian Revolutionary Guard Corps (IRCG) said Iran is prepared to "annihilate" the American and Israeli forces once they take even the slightest action against the Islamic Republic.
Salami made his statement after Ayatollah Mohammad Yazdi, the chairman of the Assembly of Experts of Iran said they still consider the United States as their number one enemy.
Iran IRGC actively monitors Israel and U.S. forces
"We monitor their acts day and night [referring to Israel and U.S. forces] and will take every opportunity to set fire to all their economic and political interests if they do a wrong deed," said Salami as quoted by Iran's state-controlled Fars News Agency.
Salami also directly threatened the Israeli and U.S. forces that they would...
More