Summary
Colgate-Palmolive, with a global market share of 45.0% and 34.2% in toothpaste and manual toothbrushes, respectively, makes it one of the largest players in the oral care marketplace.
Colgate has seen gross profit, EBITDA and net profit margins expand since the 2008-09 global financial crisis, with results improving because of cost cutting and funding-the-growth initiatives.
We believe Colgate has the financial flexibility and backing from debt capital markets to make a bolt-on acquisition(s) in our forecast window through 2020E.
We are modeling 2016E revenue of $15.54 bln (organic sales growth of 5.0%) for 2016E EBITDA of $4.40 bln and EPS of $2.86.
We are initiating coverage of Colgate-Palmolive with a BUY rating and a $78.00 target price based on the average of our EV/EBITDA and DCF valuation.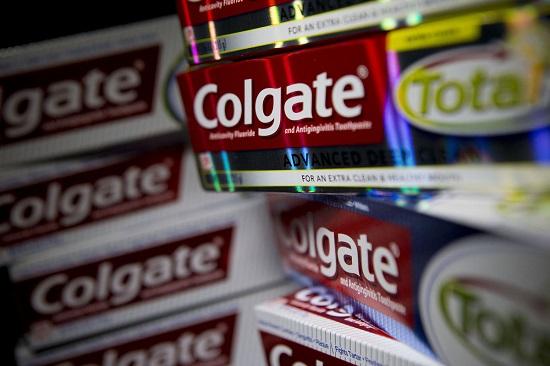 Recommendation
We are initiating coverage of Colgate-Palmolive Company (NYSE:CL) (Colgate) with a BUY rating and a $78.00 target price (11% upside potential from the current market price). Colgate is a leading consumer products company that sells oral care, personal care, home care and pet nutrition products globally. While net sales and profits slowed in 2015 (underpinned by significant FX swings and a weak macro backdrop), gross profit margin, EBITDA margin and net income as a percentage of sales (on an adjusted basis) all expanded versus 2014 results. Colgate has effectively raised the selling prices of its products to offset the impact of currency volatility across the business.
Colgate forecasts organic sales growth of 4.0% to 7.0% and gross margin around 60.0% in 2016, on less FX volatility and more focus on volume than price growth. Long-term industry fundamentals appear attractive (middle class growth in emerging markets and population growth), but we are mindful of key FX and macroeconomic conditions through our forecast. We expect that Colgate will deliver revenue and adjusted EBITDA 5-year CAGRs of 2.5% and 3.4%, respectively, through 2020E. With annual CAPEX expected to range between $575 mln to $700 mln through 2020E, we forecast Colgate to generate FCF of $2.3 bln in 2016E and $2.5 bln in 2017E.
Analysis
Colgate is the market leader in toothpaste with a global share of 45.0%, despite FX and macro headwinds affecting operations. Product innovation and building out existing brands in oral care, personal care, home care and pet nutrition geographically have increased competitiveness and market share gains. While we did not financially model acquisitions in our forecast window, we think a bolt-on acquisition or smaller tuck-in acquisitions would bring immediate scale and growth to the company.
The 2012 Restructuring Program (Global Growth and Efficiency Program) focuses on streamlining costs and optimizing Colgate's businesses across all operating divisions. The 2012 Restructuring Program has so far delivered an average after-tax rate of return of 30%, generating significant savings and raising EBITDA margins. Management expects to deliver annualized after-tax savings of $340 mln to $390 mln by the end of 2017.
We are modeling 2016E revenue of $15.54 bln (organic sales growth of 5.0%) for 2016E EBITDA of $4.40 bln, to which we apply a 15.0x multiple. Our 2016E EBITDA estimates derive from further gross margin expansion of 125 bps to 60.0% and improved SG&A margin to 33.5%. We expect a single-digit increase in diluted EPS, on slightly higher net income and lower outstanding shares because of an active share buyback program.
Valuation
We are initiating coverage of Colgate with a BUY rating and $78.00 target price. Our target price of $78.00 is based on the average of our EV/EBITDA and DCF valuation, for an implied value of $78.08. We apply a target EV/EBITDA multiple of 15.0x to our EBITDA 2016E of $4.4 bln, which is at a premium to Colgate's peer group average of 13.7x. Colgate warrants a premium valuation given its market leadership, size, and relative EBITDA margin and growth trajectory over the medium-to-long term. Exhibit 14 details our blended valuation approach and target price.
Company Overview
Colgate is a global leading manufacturer and marketer of household products. Colgate reports results under two core product segments: i) oral, personal, and home care, and ii) pet nutrition. In 2015, Colgate reported net sales of $16.0 bln, generating adjusted EBITDA of $4.4 bln for an EBITDA margin of 27.7%. The oral, personal and home care segment generated 86% of net sales, with 47% of that coming from the oral care segment in 2015. Pet nutrition accounted for 14% of net sales. Colgate's brands in the two product segments include Colgate, Palmolive, Speed Stick, Lady Speed Stick, Softsoap, Irish Spring, Protex, Sorriso, Kolynos, Elmex, Tom's of Maine, Sanex, Ajax, Axion, Fabuloso, Soupline and Suavitel, as well as Hill's Science Diet, Hill's Prescription Diet and Hill's Ideal Balance.
Exhibit 1: Colgate's Sales Mix - 2003 versus 2015
William Colgate founded the Colgate Company in 1806, under which it initially provided starches, soaps and candles from a factory and shop in New York City. When William passed away in 1857, his son Samuel reorganized the company as Colgate & Company. In 1928, Colgate merged with soap manufacturer Palmolive-Peet to become the Colgate-Palmolive-Peet Company. The name changed to Colgate-Palmolive Company in 1953. Today, Colgate has operations in more than 200 countries with products inside 64.6% (penetration rate) of the world's households. It has expanded rapidly through organic growth and aggressive acquisition activity that has added immediate scale, new product lines, and geographical diversity.
Colgate has proven to be resilient before and after a recession (or periods of low confidence), as seen by the net sales performance over the 2008-2010 period (the recession and early recovery). Colgate recorded positive FX contributions to net sales, as did most U.S.-based multinationals, prior to the Great Recession. At that time, there was less emphasis on price growth and more on volume growth. The market dynamics changed soon after the financial crisis. The challenging macro backdrop, combined with new negative FX pressure, forced Colgate and U.S. peers to raise selling prices to maintain (and rebuild) margins. Exhibit 2 details the size and growth of Colgate's oral, personal, home care and pet nutrition net sales, combined with the FX changes during the 10-year period through 2015.
Exhibit 2: Colgate's net sales growth breakdown (2005-2015)
About 74.3% of Colgate's 2015 net sales flowed from international markets, with 51.0% of net sales linked to emerging markets (developed markets at 49.0%). Exhibit 3 details a breakdown of Colgate's regional net sales mix. Net sales decreased by 7.2% (versus 2014), a result of FX translation losses due to a strong U.S. dollar (FX impact on net sales was -11.5%). Colgate has managed to mitigate currency and repatriation risks by increasing selling prices to offset incremental FX fluctuations (selling prices grew 3.0% vs. 2.0% in 2014). Organic sales growth, which strip out the effects of FX fluctuations, acquisitions, and divestitures from net sales, grew 5.0% within management's guidance of 4.0% to 7.0%. We expect FX headwinds to continue in 2016, but it will be less of a negative than what we witnessed in 2015. Management left organic sales growth guidance unchanged at 4.0% to 7.0% for 2016.
Exhibit 3: Colgate's Regional Nets Sales Mix - 2011 versus 2015
Historically, acquisitions have played an important role in Colgate's growth strategy. The recent successful acquisition (and integration) of Unilever's Sanex personal care brand and Myanmar's Laser toothpaste brand, highlights the management team's solid integration and execution capabilities. Colgate, with a 45.0% and 34.2% global market share in toothpaste and manual toothbrushes, is the largest name in the oral hygiene market, with the balance sheet to make meaningful potential acquisitions of high margin businesses and entry into new geographic regions. In addition, Colgate's underlying business generates strong free cash flow (FCF) that provides flexibility to finance new product lines, geographic expansions, acquisitions, dividends and share buybacks. FCF has increased at a 15-year CAGR of 4.5% through 2015.
Aside from acquisitions, Colgate has returned value to shareholders through cash dividends and share buybacks. Colgate has paid uninterrupted dividends on its common stock since 1895, as well as increasing dividend payments to shareholders for 54 consecutive years. Colgate raised the quarterly dividend 2.6% to $0.39 per share in 1Q16 from $0.38 previously (and $0.36 before that). On an annualized basis, the new dividend rate is $1.56 per share versus $1.50 in 2015.
In addition, Colgate has a long and successful record of share buybacks. Management expects gross share buyback for 2016E to be in the $1.0 bln to $1.3 bln range (as part of the current $5.0 bln share-repurchasing program authorized in 1Q15). Colgate is quite shareholder friendly, spending an aggregate total of $18.3 bln on share buybacks ($10.4 bln) and dividend payouts ($7.9 bln) over the 2010-2015 period. Exhibit 4 details Colgate's dividend payouts for the last 20 years.
Exhibit 4: Evolution of Colgate's Dividends
Investment Thesis
Well-Positioned In Steady Growth Markets
The global oral hygiene (oral care) market, which consists of dental floss, toothpaste, toothbrush and mouthwash, increased to $31.2 bln in 2013, growing at a CAGR of 3.4% between 2009 and 2013, according to MarketLine, a research firm. It is a steady growth market with attractive economics due to relatively high gross margins and meaningful support from retailers. Colgate sells products primarily to retail trade consumers and wholesale distributors worldwide. Wal-Mart Stores Inc. (NYSE:WMT) was Colgate's largest customer representing approximately 11.0% of net sales in 2015.
The oral care market witness high competitive intensity (high fragmented base) by large multinationals, local brands and private labels that adopt various strategies (new product launches, geographic expansions, acquisitions, marketing and promotions) to stay relevant and increase their market shares. Colgate, with a global market share of 45.0% and 34.2% in toothpaste and manual toothbrushes, respectively, makes it one of the largest players in the oral care marketplace. In the mouthwash segment, Colgate ranks second with a 17.1% global share (versus 12.2% in 2009), behind Johnson & Johnson's (NYSE:JNJ) Listerine brand which has slipped to 41.0% from 42.2% in 2009 at the expense of Colgate and Procter & Gamble (NYSE:PG) (Oral-B and Crest) brands.
MarketLine forecasts the oral care market to grow at a CAGR of 3.4% over the 2013-2018 period to reach $36.8 bln by the end of 2018. We believe most of the growth will come from emerging markets such as Asia-Pacific, with the rise of middle class consumers (rising household disposable incomes) and population growth driven by the Middle East, Africa and South Asia. Exhibit 5 details the growth of the emerging market middle class population. Emerging markets have played an important role in Colgate's growth strategy since first establishing operations in...
More