Below-the-surface breakdowns strengthen BCA Research's conviction that investors should stay defensive. Technically, the S&P 500 looks weak. Breadth has thinned considerably this year. Less than 50% of S&P 500 industry groups are trading above their 40-week moving average and/or have a positive 52-week rate of change.
This is what a total breakdown in market internals looks like...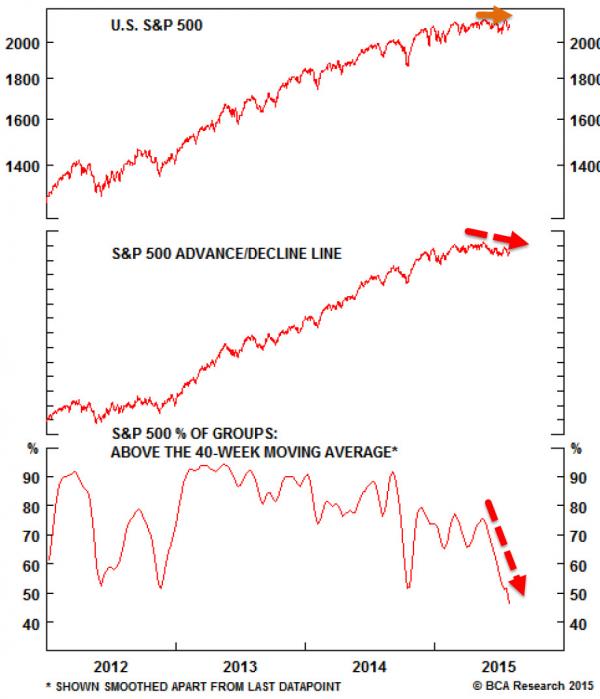 We interpret this week's relatively unchanged FOMC statement to mean that unless payroll data seriously disappoints, a September rate rise is a go. It would buck the historical trend if U.S. equity prices were to come out unscathed in the run-up to a rate rise. This, at a time when the potential for further global growth disappointment abounds.
Bottom Line: Given the weak technical backdrop, there is little incentive to put fresh money to work in stocks at the moment, even despite the lack of attractive investment alternatives.