I've been through this song and dance with the Aussie of late in which it looks to be starting some attempt at finding a bottom and then winds up falling some more.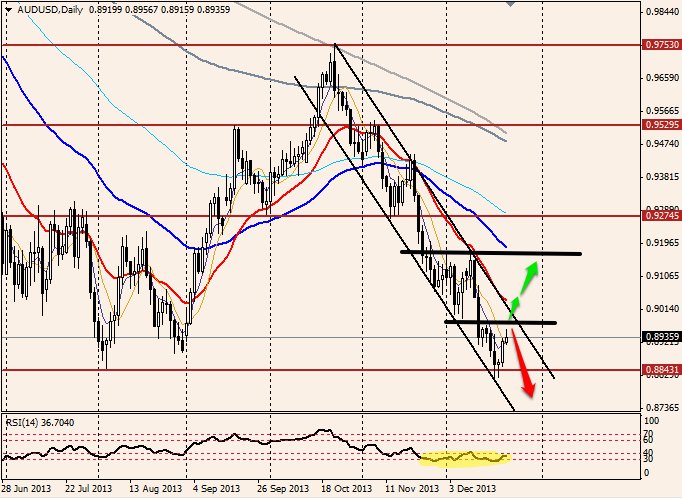 Last time this happened was around the 0.90 support level, but then was smacked down by the RBA Governor who specified a 0.85 price as ideal.
The pair promptly fell to 0.88, but over the last 3 sessions has managed to dig in somewhat. Now it tests its recent resistance at 0.8940.
Will this be another level for shorts to pile in and beat down the Aussie some more? Or can we see a break of this recent pivot and a move further higher?

Like I mentioned, I've been through this song and dance before- and we were bearish on the pair when it was testing and eventually broke down through 0.89 in the short term last week, and so am hesitant to try and pick a bottom.

However, looking at the short I have a slightly bullish inclination at the moment. The RSI has certainly been in oversold territory for a while, and could be forming a medium term divergence  with price, which perhaps could bolster the case for a rally.
Therefore, this pair will require close monitoring, and a return to more liquid markets to see what the next phase will be. A break of 0.8965 would be an interesting development to the topside. However, selling action around the that recent resistance level likely means we have another round of selling to go in the pair.