Crude Oil Inventories Fell Again: How Was WTI Affected?
Refinery input trends
In its weekly report on August 12, the EIA (U.S. Energy Information Administration) reported that US crude oil refinery inputs averaged 17.029 million barrels per day (or MMbpd) during the week ended August 7. This was a decrease of 46,000 barrels per day (or bpd) compared to the prior week's average.
Despite the small drop in refinery inputs crude oil runs remain near record levels, the refinery utilization rate for the August 7 week remained flat at 96.1%, the same as the previous week (July 31).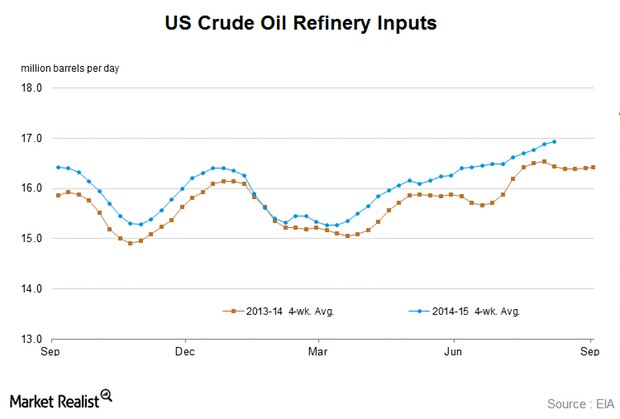 Compared to last year, current refinery input levels are ~5% higher. The four-week average refinery input of 16.934 MMbpd to August 7 was ~3% higher than the corresponding...
More