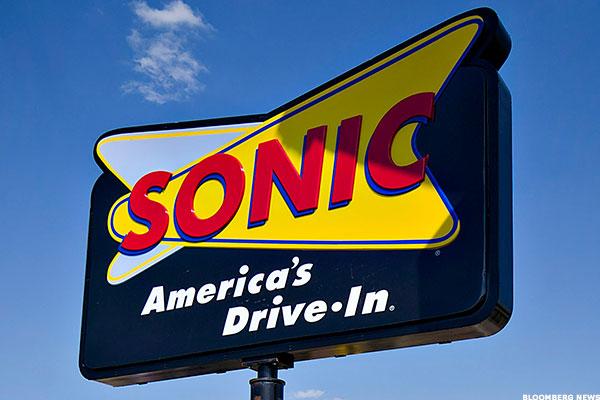 NEW YORK (TheStreet) -- Do you have an appetite for Sonic (SONC - Get Report) ahead of earnings Monday?
This is a stock that, despite losing almost 40% of its value since reaching a 52-week high of $36.73 in March and being down close to 5% for the year, has a lot of things going for it.
There's an implied 35% gain coming because the stock has a consensus buy rating and the average analyst 12-month price target is $34. If shares reach their high target of $42, investors who buy today can net some 70% gains in the next 12 to 18 months.
The Oklahoma City-based drive-through/drive-in fast-food chain is embracing new technology to boost sales and continues to do a remarkable job separating itself from the fierce competition that are McDonald's (MCD - Get Report) and Yum! Brands (YUM - Get Report) , operator of KFC and Taco Bell.
STOCKS TO BUY: TheStreet's Stocks Under $10...
More