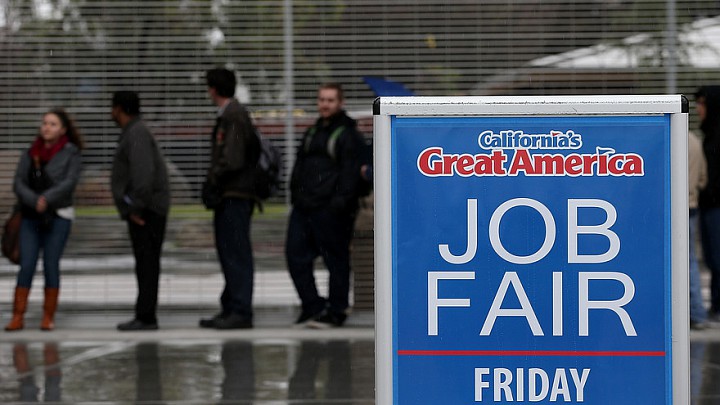 Job seekers are hoping the best spurt of hiring in years helps land them a position.
The easiest way to explain why the U.S. economy appears poised for its best growth in years can be found in a pair of words that have become more and more common: Help wanted.
Over the past year the U.S. has cranked out an average 259,000 new jobs a month, including almost 1 million positions in the last three months alone. That's the strongest increase in employment in a decade and a half.
Nor is there any sign hiring is about to crumple. The U.S. added 252,000 jobs in January and economists polled by MarketWatch predict a milder but still-healthy 235,000 gain in February. The unemployment rate is seen dipping to 5.6% from 5.7%, though the official figure excludes millions of people who've given up looking for work and those who can only find part-time jobs.
In any case, the spike in hiring has set the stage for faster economic growth even though there's little evidence yet that workers are receiving sharply higher wages. More Americans working means more people eating out, more car sales, more home buying and so forth — even if people who already had a job don't increase their spending at all.
Better yet, that will spur businesses to raise their own spending.
"All the gains in the labor market have generated plenty of momentum that will support more consumer spending," said Sam Bullard, senior economist at Wells Fargo. "There will come a point when businesses will need to expand to keep up with the pace of orders and sales."
http://www.marketwatch.com/story/jobless-recovery-is-now-the...