Things can't get much worse for Chipotle investors.
In fact, Chipotle stock is positioned for a sustained recovery rally given strengthening fundamentals.
I have revised my financial model lower, and still come away with the impression that the stock is fundamentally attractive.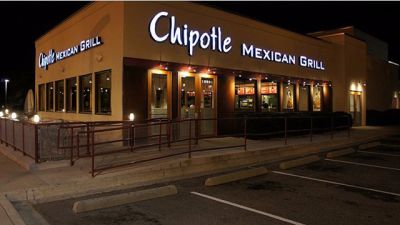 Chipotle Mexican Grill Inc. (NYSE:CMG) continues to exhibit substantial volatility weeks after the announcement of its quarterly earnings. While I can agree with a lot of the pessimistic points cited by sell-side analysts, I also believe there's now enough visibility going into the next quarterly earnings announcement to regain conviction in a deep value recovery thesis.
Furthermore, there's sufficient upside from these levels to make a re-entry into the stock more appealing. This is assuming the cost trajectory remains relatively stable. Going forward, earnings beats will have a greater impact on the share price, as many analyst models varied considerably from previous results. The analyst estimate range has narrowed, which implies that an earnings beat will be an actual "surprise."
While I was wildly over-optimistic, the sell side proved to be slightly more realistic, but still off by 4 percentage points in the prior quarter. Leading up to the announcement, the consensus revised estimates higher.
The sheer divergence in opinion among buy/sell side analysts contributed significantly to volatility. But, with the estimate range narrowing and investors getting back into the stock, I feel more compelled to write a detailed follow-up to my prior article.
Structural factors driving expectations lower, but share price higher
Coming out of the prior quarter's earnings/sales beat investors saw even more capitulation in Chipotle share price given heightened investor expectations. In other words, while it was broadly anticipated that Chipotle Mexican Grill's EPS figure would turn positive, the degree of cost deleveraging was not anticipated.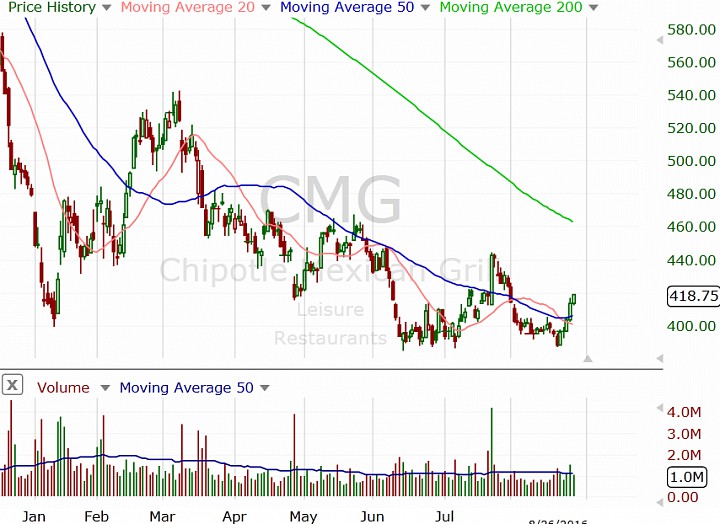 In the past couple of days, Chipotle stock has exhibited enough momentum to warrant further investigation. The looming pessimism pertaining to CMG has died down considerably following the revisions of estimates by the analyst consensus and regained conviction in comparable sales...
More