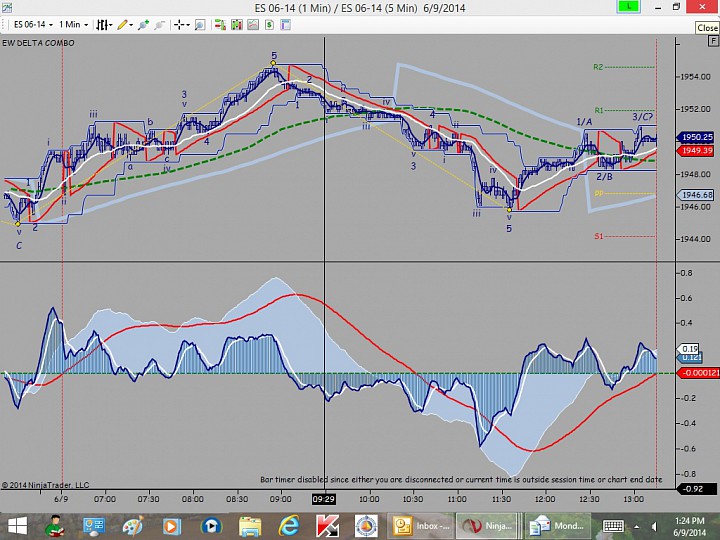 Fellow Traders:
A couple hours before my Saturday webinar, all my AT&T services went down – land line, cable TV and internet.  I didn't get them restored until around noon today.  Accordingly, there was no trading today, but it looks like everything is a go for tomorrow's TRADING ROOM.  I did manage to do a possible Elliott Wave count for today's ES which I have attached for your consideration.
I was able to record my webinar presentation without an audience.  The video has no been posted on my blog and can be seen at this link:
Have a nice evening.  See you all tomorrow.
Michael K. Bridges,President
FORTUNE FORECASTER, INC.
Futures and Forex Trading & Instruction
3844 Mayfield Avenue
La Crescenta, CA 91214-2311
Tel: 818-249-4207
Cell: 818-268-7110
Skype: michael.bridges49