For now, the biggest loser is Treasury bonds - which are up 2-4bps in yields post-China. As for everything else - buy it with both hands and feet. US equities are extending tech gains (Nasdaq up 3% post-cash close), Gold has surged back above its 200DMA, Commodities are all loving it and the USD is bid...
The last two days have been quite impresive...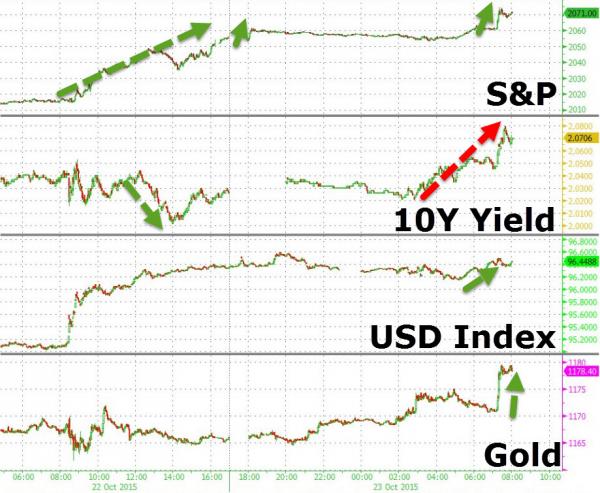 US Equities are exuberant...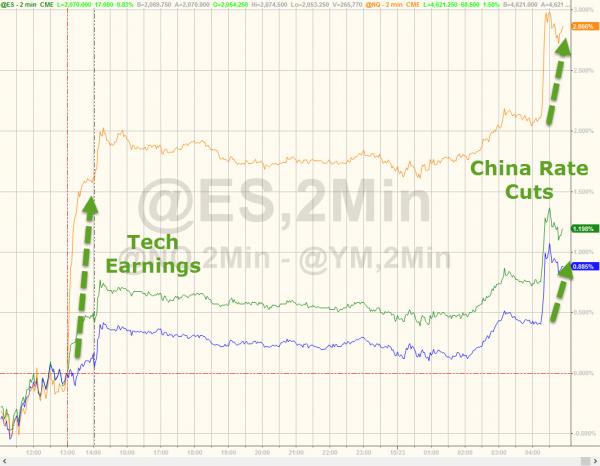 As VXX tumbles over 3% in the pre-market (heralding 13 handle VIX today)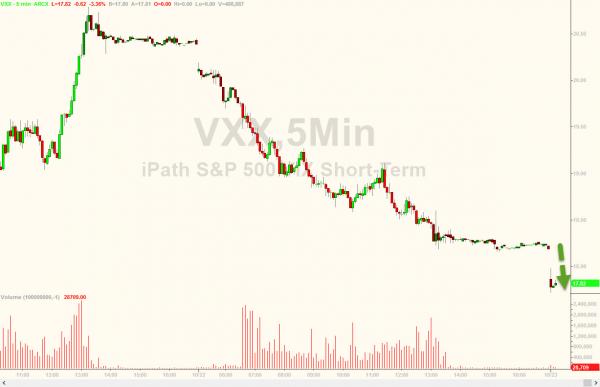 But bonds are suffering as gold leads the reaction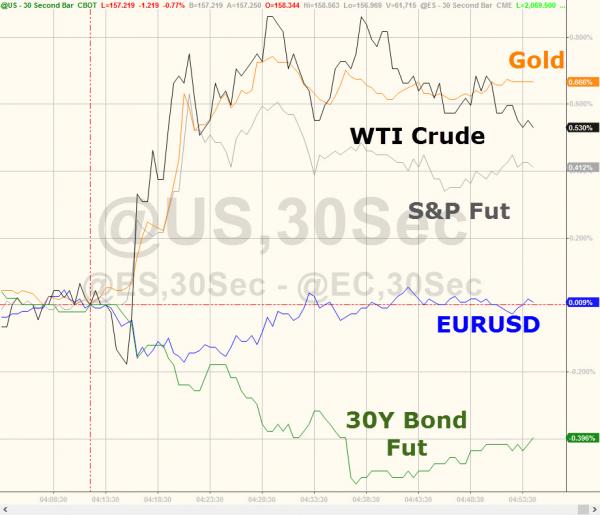 With gold breaking back above its 200-day moving-average...
Europe is loving it too... DAX +300 today, +600 in 2 days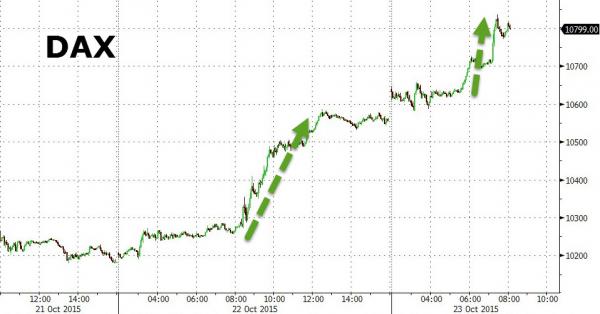 Charts: Bloomberg